---
Alexandria Marguccio –SLOVENIAN "IDRIJA" BOBBIN LACE
The great-granddaughter of a Slovene Bobbin lace maker, Allie's passion is evidenced by her continued study and research of the lace of her heritage. Idrija lace has long been a favorite and treasured gift when sent by her Slovene relatives.With the help of her European cousins, she obtained the traditional materials used to make Idrija lace so that she can carry on the tradition in the United States. She has traveled to Slovenia numerous times to tour the lace making centers of Idrija, Zelezniki, and Cerkno. She has studied under the tutelage of Metka Fortuna, director of the Idrija School of Lace and Stana Frelih, Master Teacher. In addition to weekly private lessons at her house and numerous workshop and demonstration engagements, Allie has taught beginning bobbin lace at the Bottle Works Ethnic Arts Center. She also teaches bobbin lace to elementary students as part of the community outreach program at the school, where she works as the school librarian.
Allies' lace work and Pennsylvania Council on the Arts Apprenticeship grant study project, along with travel pictures, were showcased at an exhibit during the summer of 2009 at the Bottle Works as a part of a Slovenian Cultural Heritage Celebration. She was named a 2010 Bottle Artist and designed a "lace vase" to be auctioned off at the Bottle Works Annual Artist's Hall of Fame Ceremony. Her national workshop teaching experience includes Ithaca Lace Days, Ithaca NY and Winter Lace Conference, Costa Mesa, CA.
---
Tom Marguccio – Woodworking
Tom Marguccio is a professional cabinet maker and self taught wood turner who has been perfecting his skills for over 30 years. Tom apprenticed through the PA Home Builders Association, attended IUP and is currently employed by Saint Francis University, Loretto, PA as a cabinet maker, and is a freelance wood turner. He specializes in wooden continental bobbins for bobbin lace and earrings. He has done historical restoration work for the US National Park Service and had an Adirondack chair he designed and made, on display at the University Museum of IUP. Tom demonstrates wood turning on an 1895 treadle wood lathe with his wife Allie who makes bobbin lace (see above). The Marguccios demonstrate at Somerset Mountain Craft Days, Compass Inn, Laughlintown, Bottle Works, Beaver County Maple Festival, and various other historic venues.
---
Dan Helsel – Traditional Baroque Painter
Dan Helsel resides in Davidsville, PA, and began painting in 1995 after retiring from business. He enjoys painting in the Old Masters Style, inspired by the works of Chardin, Vermeer, Rembrandt, Velazquez. He is drawn to their lasting quality and beauty. Dan works from still-life set ups in his home studio, never from photographs. HIs work can be found throughout the United States and has been purchased by Mount Aloysius College, The Cambria County Community Arts Center, the Southern Allegheny Museum of Art, and many others. He studied the texture of silver, brass, gold, and porcelain at the Sulkowski Academy of Fine Art in Canonsburg, PA. Dan has studied in workshops with James Sulkowski in Maine, South Carolina, North Carolina, and Pennsylvania, Tom Nicholis in Maine, and T.M. Nicholis in Vermont. Dan paints on oil primed linen canvases and prepares his own panels from Gesso using a Renaissance formula. He is an award winning painter and has exhibited in many galleries, including: Greensburg Art Association, The Bottle Works, the Wolf-Kuhn Gallery at Mount Aloysius College, the Bedford Art Association, the S. Gerald Weaver Gallery, the Blair County Arts Foundation, The Goldhaber-Fend Fine Arts Gallery, the Jenner Art Gallery, Garrett County Arts, MD , and Laurel Arts Center.
Dan has taught still life classes at the Community Arts Center, Bedford County Arts Center, and Garrett Arts in Maryland. Dan has demonstrated his talents for the Pennsylvania Artists Professional Association, Somerset County Artists Association, and the Bottle Works. He is represented by Camellia Art Hilton Head Island in SC, Sheldon Fine Arts of Newport, RI, and Garrett Arts in MD.
---
Margaret Black- Quilting
Margaret Black is a full-time textile studio artist in rural Jenner Township, Pennsylvania. Although she is a retired accountant, a sewing machine has been central to her life since the age of eight. As a 4-H leader, she has taught basic sewing and tailoring for over 30 years. In the mid 1990's she discovered a quilter named Nancy Crow and began following her work. It was not until 2011 that Margaret ventured to the Crow Barn Art Retreat Center to begin her studies into quiltmaking as art. She has studied with Nancy for the past ten years. Among other teachers who have facilitated Margaret's artistic journey are Lisa Call, Jan Myers-Newbury, Claire Benn and David Hornung.
She is an improvisational machine piecer creating original art without using rulers or measurements. Rhythm and repetition, as well as abstract line patterning, are at the core of her designs. During the past several years, she has been dyeing her own fabrics using wringer washers and MX dyes. Additionally, she also utilizes surface design techniques using thickened dyes with screenprinting, paper lamination, monoprinting and shibori.
In 2017 Margaret was honored to receive Best of Show Quilt National '17 at The Dairy Barn Art Center in Athens, Ohio. Recently, she received Best of Show at Biennial 2020, a regional multi-media show. She has also received Awards of Excellence and Honorable Mentions at national and regional juried shows, including Quilt Art Elements at the Wayne Art Center in Wayne, PA, Form, Not Function at the Carnegie Center for Arts and Science Center in New Albany, IN, and Quilts=Art=Quilts at the Schweinfurth Art Center in Auburn, NY. She has work in several private collections.
Margaret is active on The Gallery Committee at Laurel Arts, Somerset, PA, has participated in their Souper Bowl Event, and permanent collection documentation.
@peggymargaretquilts
---
Bill Roberson – Tsalagi Dance and Craft
As a child Bill traveled a lot , so his dance and beadwork designs reflect both Western Plains traditions where he was born, and Northern Woodland traditions where he currently resides. Bill is Tsalagi (Cherokee). He performs traditional Northern Dance at pow wows. H uses smoked moose hide for moccasins, carves bone into medallions, makes dance leg bands from deer hooves, and designs breastplates, pipe bags, and jewelry with motifs from woodland flower to prairie keyhole design. As Bill creates, performs, and tells stories, he conveys the spiritual purpose in each detail, that transcend the individual, to connect the community. He is a PCA Apprenticeship Grant recipient.
"Native people view Mother Earth as part of giving sustenance, in terms of food and clothing and all the things we utilize from the environment. So our steps in touching the Mother Earth as we dance brought us closer to the importance of that thanks for what she provided for us."
Bill Roberson feels honored to pass on the culture of his Tsalagi People as he dances the Traditional Northern Dances. He wears the leg rattles he crafts in the original Tsalagi manner and materials, including deer hooves. He also makes and wears the more modern rattles with bells and hand hammered coins that became popular through European trade with native people. Some of the dances are social and some have spiritual meaning. The leg rattles are worn to keep beat with the drum while dancing.
"The drum beat is not just a drum, but as part of the song, it's also the heartbeat of our people. Our elders talk about that it's the heart of all people. Regardless of the color of our skin, at some point, all of us are healing around the drum. So, sometimes people are dancing for themselves, or for loved ones
---
Kathy Trexel Reed – Papercutting
Centuries of papercutting developed into beautiful visual Folk Art traditions in many cultures. By cutting folded paper designs or silhouette stories, ordinary people, without professional training or the influence of sophisticated artistic movements, have used papercutting to express themselves and to reflect on life experiences. Sometimes described as honest, charming, and even naïve, examples of the art form demonstrate how people have used the common materials to celebrate and creatively mark special moments in their lives. Often the simplest of tools and paper have been used, and now specific tools, techniques, and stylistic traditions are associated with particular regions. Called Scherenschnitte (scissors/shears cutting) in Germany, Switzerland, and Holland, the images have often been made as intricate black and white contrasts, sometimes with elaborate borders. Polish Wycinanki (veecheenonkee), Belorussian, and Ukranian designs, however, were sometimes cut with available sheep shears, and resulted in bright, layered colors, repetition and symmetry. These decorative additions were applied to furniture and walls in homes. Papercuttings were sometimes created as calendars to commemorate births, deaths, and holidays such as for Mexico's Day of the Dead (All Saint's Day). In Judaic tradition papercuttings were hung in homes and synagogues to decorate for religious holidays. Asian and African nations have used paper designs and stencils for printing fabrics and as patterns for embroidery.
Kathy Trexel Reed became interested in papercutting and Folk Arts whilke living and teaching in the Phillipines and Germany. Her travels introduced her to many styles of papercutting, which became the basis for multicultural lessons in her art classroom. She recognized and valued how those connections represent blended American heritages. The variations, fragility, and strength of papers, too, motivated her to appreciate the medium of cutting paper and to adapt and explore it herself both in two dimensional and three dimensional ways. The distinctive graphic art form of papercutting has always appealed to her as an extension of drawing and painting. Kathy has facilitated the establishment of the Guild of American Papercutters National Museum which she coordinates in cooperation with Laurel Arts, a non-profit arts organization in Somerset, PA. Kathy also serves on the board of directors of Laurel Arts and is the gallery committee chairperson.
As a rostered PCA artist in education, she has been a resident artist in many public schools in the region served by the Southern Alleghenies Museum of Art, as well as a teacher for the Arts for Healing Program through Conemaugh Hospital. Her work is represented by the Lincoln Highway Heritage Corridor, and for many years she has demonstrated and cut silhouette portraits at Somerset County's Mountain Crafts Days and Springs Folk Festival.
---
Nalini Bhat – Painting and Dance of India
Nalini Bhat learned Bharatanatyam from Ramya Pathasarathi in Johnstown. Her passion for dance and fervor for perfection made her an accomplished Bharatanatyan dancer in record time. With the distinciton of introducing the most ancient dance form in the world, to Johnstown. Her love of dance made her seek a Guru in India and she trained extensively under the renowned teacher, Usha Datar. Nalini pursued not only Bharatanatyam, but Mohiniattam and Kuchipudi, other dance from India. Nalini has several dance demonstrations, performances and workshops to her credit. In 2002 she founded the Lotus Dance Academy, a non profit organization where young students learn Bharatanatyam under her inspired tutelage. Four of her students performed Arangetram, the graduation solo performance thus continuing the rich tradition of dance from India. The proceeds from the dance lessons go directly to charity which supports street kid's project in Africa and orphanages in India. Nalini has successfully choreographed several dances, including a fusion of Bharatanatyam with ballet dance. In recognition of her contribution to Bharatanatyam, she was awarder the prestigious, Pennsylvania Partnership in Arts-Scholarship twice.
---
Barry Poglein – Sculpture
"My grandfather, Louis Poglein, was the foreman of the mould shop fro McKee Glass in Jeanette, PA., later becoming Thatcher Glass. My father, Paul Poglein, followed in his footsteps to become the foreman leading the mould-making department of the company. I soon became Jeanette Glass Company. I, because of their dedication to the craft, was privileged to grow up with both metal and woodshop in our basement. At a young age, being permitted to use the equipment, I developed the ability to visualize and produce in 3-D. Melting down car fenders and casting soldiers out of the pot metal is one of my earliest memories of the possibilities. When my buddies and I would run out of necessary foot soldiers to play, I would head back to the shop and make more. Production led me into carving original designed chess sets that were timely. During the Bobby Fisher/Spaskey tournaments, I was able to carve and sell enough to buy my first pick up truck. Having spent a lifetime building a space in the woods to raise two boys, my wife and I still walk the paths eyeing trees for possible rendering with the saw. To continue the legacy of my forefathers, to produce sculpture which stands on it's own as a statement of the tree, is in itself, a statement of what has gone before me."
Barry Poglein, a resident of Indiana County PA, is primarily a sculptor working in ice and wood. He performed as a chainsaw artist during New Growth, and demonstrated innovative 3-D bandsaw sculpture before an international group of craftspeople of the Woodcollectors Society. He sculpted on-site ice forms for the Women's Help Center Extravaganza. Poglein constructs kinetic sculptures featuring a rolling marble, often a lathe turned marble of exotic or local wood, as performing art. "Marble Chute" was constructed for Art Works in Johnstown, utilizing traditional post, beam, and cross-brace building techniques, with construction paper and an antique marble for his childhood marble collection largely inherited from his father who worked in the Jeanette Glass factories. Barry's talents range from playing acoustic guitar, vocals, performance art, and mural painting to comic and portrait drawing. He has composed and performed music which relates to activities with which he has participated, performing recently with Song Works in Johnstown. He worked as an art instructor for thirty-five years, was active in helping establish Youth Art Camp in Indiana, and is assisting in the planning and promotion of the Indiana Youth Arts Celebration.
---
Kulani Dance Group – West African Drum and Dance
Kulani is an interactive and educational dance group that performs West African Dance. Becky Bickford founded the group on her return from Ghana and Guinea. While in Africa, Becky took community-based and individual dance lessons, and studied with members of Les Ballet Africans. She brought her passion and experience to the Bottle Works. Drummers provide live musical accompaniment. The group has become a mainstay at the Bottle Works with Miss Holly and Miss Gwen leading the group. The Bottle Works offers, through the cooperation of the Kulani group, West African Dance classes to kids in the community every fall.
---
Michael Allison – Folklore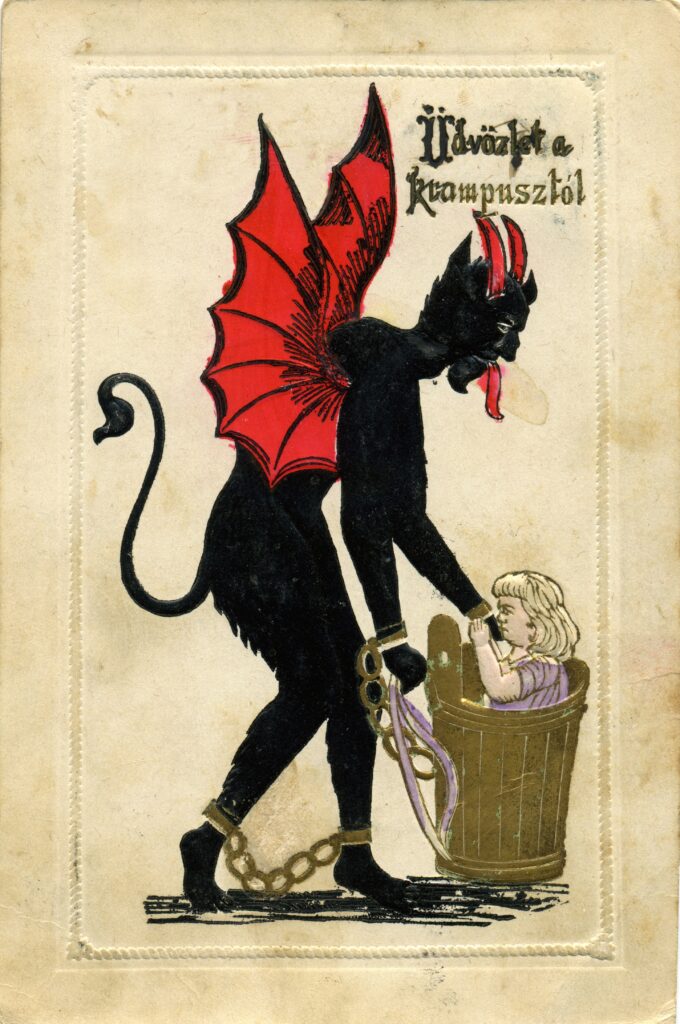 Michael Allison is a folklorist from Blair County. He has dedicated many years to studying, understanding, and sharing the folklore Western Pennsylvania and it's roots. From Krampus & the White Lady to Monsters of the Appalachians, Michael delivers folklore talks throughout Blair and Cambria Counties.
Michael is also the caretaker of the Baker Mansion in Blair County and a well know mural painter throughout Western PA. He is also the public art consultant on the Cambria-Somerset Public Art Project, and a former Bottle Works board member.
---
J.R. Sherburne-"Jimmy the Potter"- Pottery
J.R. Sherburne is a resident potter for The Artists Hand Gallery in Indiana, PA, producing traditionally based functional stoneware. He works in the traditions of British Studio Pottery and American Colonial Ceramics. J.R. apprenticed at Berea College, Berea, KY world renowned school for Appalachian crafts. He operated studios in Kentucky, Ohio, California, and Pennsylvania, and received awards for his work. J.R.'s belief in the accessibility and approachable nature of ceramics reflects his laid back, down to earth Kentuckian background and style. He creates pots and ceramic pieces to catch the eye and tell a story – the kind of story your grandfather would tell on a long summer evening while gliding on the front porch swing. For J.R. clay is a unique and extraordinary material. It is "not inherently valuable or impressive; it possesses humor and yet may be dismissed as less than serious or marginalized as simply utilitarian, but it is these unassuming traits which allow us to consider it's proposition eye-to-eye and to speak to us in a voice we trust; simple and direct, like cool sweet tea after a long dusty walk up a gravel lane"
---
Rayna Noel – Fiber Art
Rayna Noel is a fiber and mixed media artist. A Johnstown native, she is a full-time work at home mom of three. Rayna learned crochet from her paternal grandmother 30 years ago and taught herself to knit around 12 years ago. She makes custom fiber creations to sell online and at local shops. Her recent series of Cryptids combines the art of folklore with her talent in the visual arts. She also makes mixed media creations for local exhibits. She has taken many online drawing and painting courses. Some of her favorites are the loose mixed media styles of Juliette Crane and Joan Martin. She is currently working on her primitive rug hooking, punch needle, and slow stitch embroidery skills.
---
Miranda Fasnacht – Fiber Artist
Miranda began raising angora rabbits for 4-H when she was eight years old. Over time she began showing competitively and with her success came more rabbits. Her mother thought it was wasteful to throw away such nice fiber and began teaching herself how to spin the wool. Since then Miranda's mother Janet has become a master fiber artist with the PA Guild of Craftsmen. Miranda eventually followed in her mother's footsteps and began hand spinning to help out at her mother's art shows. Miranda is now using her own style in pieces in starting her artwork journey. A major focus of the artwork is working with Pennsylvania sourced wool, and when available working with heritage breeds of sheep that are in critical status. Current projects are utilizing Leicester Longwool (currently in threatened status) and harlequin (previously in critical status).
Miranda also teaches yearly at a herd improvement and management school at Cowboys with a Mission in Meeteetse, Wyoming. Her class includes breeding rabbits as a sustainable agricultural source in third world countries to combat world hunger, as well as hand spinning multiple fiber sources depending on the regions the class is going to be leaving to help. The team will then spend three months in a third world country to implement the things learned during their class. 
---