Current Exhibits
---

Student Works Juried Art Exhibition
April 14 – May 28, 2022
The Bottle Works is excited to announce our inaugural student art juried exhibition, Student Works!
April 14 – May 28, 2022, deadline for submission is March 19. Open reception and award announcements on April 23, 2022 from 3-5 PM.
Students in grades 9-12 residing in Cambria, Somerset, Bedford, or Indiana County are eligible to submit one piece of work. Most visual 2-D & 3-D art mediums are welcome (no installations). All submissions are due by March 19, 2022. The exhibit will be juried by a committee of art professionals. Students and their art teachers will be notified of acceptance via email by March 26, 2022. Accepted artwork should be ready to hang/display upon arrival. Works on paper should be matted or framed. Pieces must be received no later than March 31,2022 (Art Works Building – 413 Third Ave. Johnstown, PA 15906).
Cash scholarship awards will be given to the Best of Grade of each grade. Each Best of Grade winner's School District's art classroom will receive an art supplies bundle valued at $500. Other awards include a Director's Choice Award and honorable mention for each grade. The Director's Choice recipients will receive a Bottle Works Scholarship, which can be used for designated classes and workshops,
Sponsored by: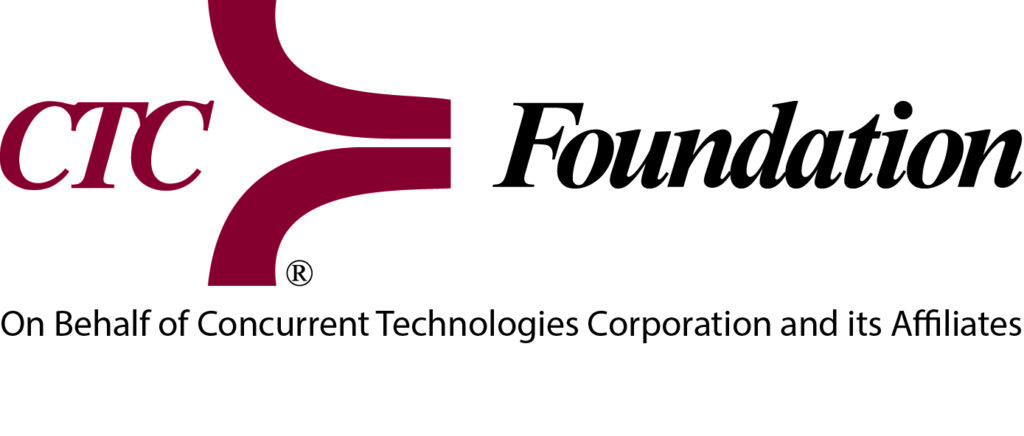 ---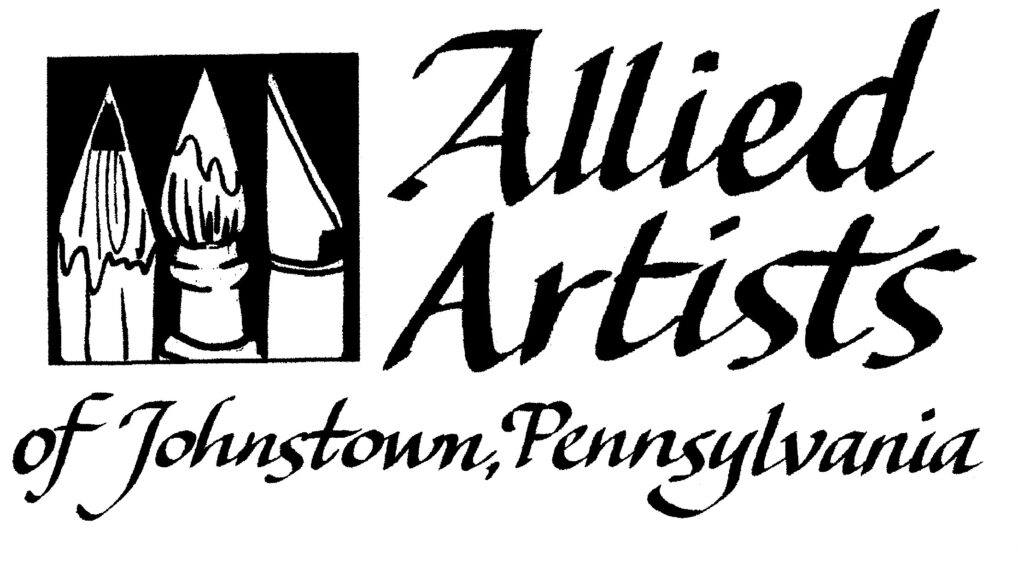 Allied Artists of Johnstown Spring Show
April 21 – May 28
The Allied Artists of Johnstown Spring Juried Show 2022.
Submissions will be received on April 19 from 6-8 PM. More info on how to submit can be found at www.johnstownart.com
Join us for the opening reception on April 21 at our 3rd Thursday on 3rd Avenue Gallery Night Event from 6-9 PM.
The exhibit will showcase art from dozens of local artisans in many different mediums. There will be a little something for everyone.
---
Pictorialism
Photography of Mark Eash
April 21 – May 28, 2022
Pictorialism- The Photography of Mark Eash
Join us for the opening reception of Mark's exhibit on April 21 from 6-9 PM as a part of our 3rd Thursday on 3rd Avenue Gallery Nights Event.
Pictorialism is an early photographic art form. It started around 1885 and continued until 1915 when it was replaced by modernism. Pictorialism got its start when photographers recognized that photography could be an artform. The first pictorialist copied famous paintings but eventually pictorialism became its own artform. Pictorialism covers a broad range of photographic techniques. It is usually noted by tonalities such as black and white, sepia, or soft colors. It is also noted by soft focus. Pictorialism never totally went away. It is still practiced by some photographers. It is making a comeback and is called post modernism. I was interested in pictorialism long before I knew what it was. I find abstract pictorialism with its soft focus and the soft tonal ranges interesting as well as intriguing. – Mark Eash
---
Upcoming Exhibits
The Last Picture Show – Ken Cotlar
Possibly the final solo show from Ken Cotlar in our region
June 2 – July 16, 2022
Join us for the opening reception on June 16, 2022, from 6-9 PM.
Kenneth Cotlar Artist Statement
My abstract paintings are process driven works created on various surfaces,
masonite, plexiglass, aluminum, or heavy raw duck canvas using acrylic, latex and oil paints.
My methodology involves readying myself by means of Transcendental
Meditation (relaxing and clearing the mind of preconceived images), and then executing a random mark, stroke, swath or pool of paint, and then each subsequent stroke is suggested from the previous. The concept is to get the painting to paint itself.
The process and the resulting image then, is what the painting is about. I
consciously try not to impose myself on the painting, yet become part of the natural random progression of the art. The images are mostly unconscious or intuitive and are intentionally non-representational.
Biography
Kenneth Cotlar, originally from in Bucks County, Pennsylvania; earned a BFA from Penn State University in 1969. He worked as a graphic design artist in Philadelphia for several years before moving to Cambria County to partner with his wife in business. He freelanced graphic design projects for various regional businesses as well as visual merchandising and advertising art. For three decades he painted sporadically, selling his works selectively. Retiring from business in early 2001, he returned to full time painting after graduate work at Indiana University of PA. His award winning paintings have been exhibited in numerous juried shows, one man exhibits, art festivals and are held in private collections
throughout the United States.
---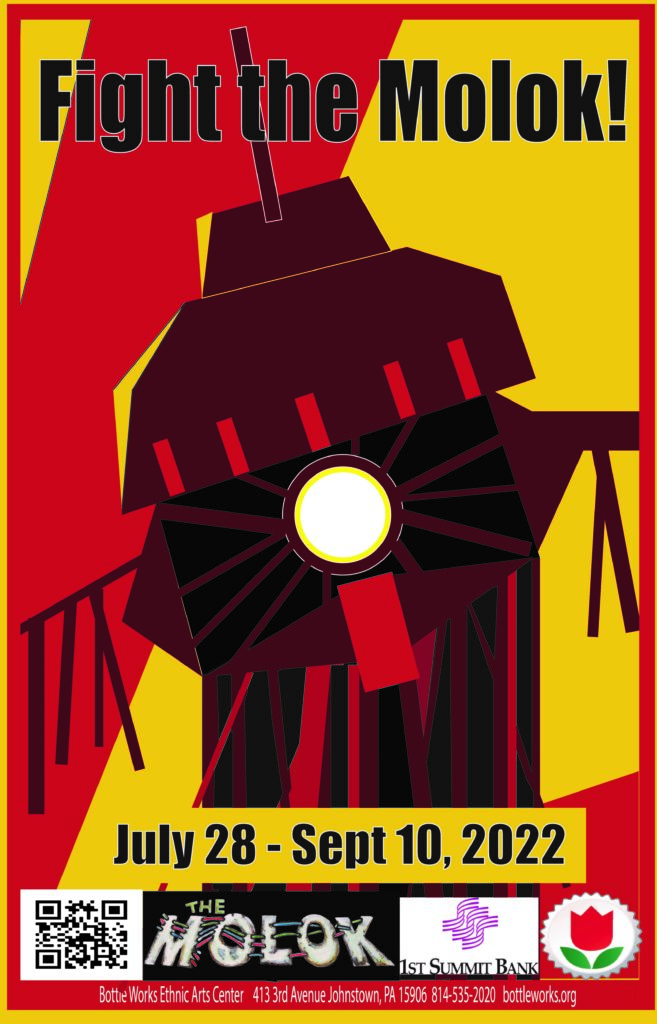 ---
Please note that the Bottle Works engages in photography and recording of programs and events for its own print and online publication/promotional purposes. Staff and volunteers will make every effort to notify members of the public when filming and/or photography is taking place. Please notify a staff member/volunteer if you do not want to be photographed or filmed.