---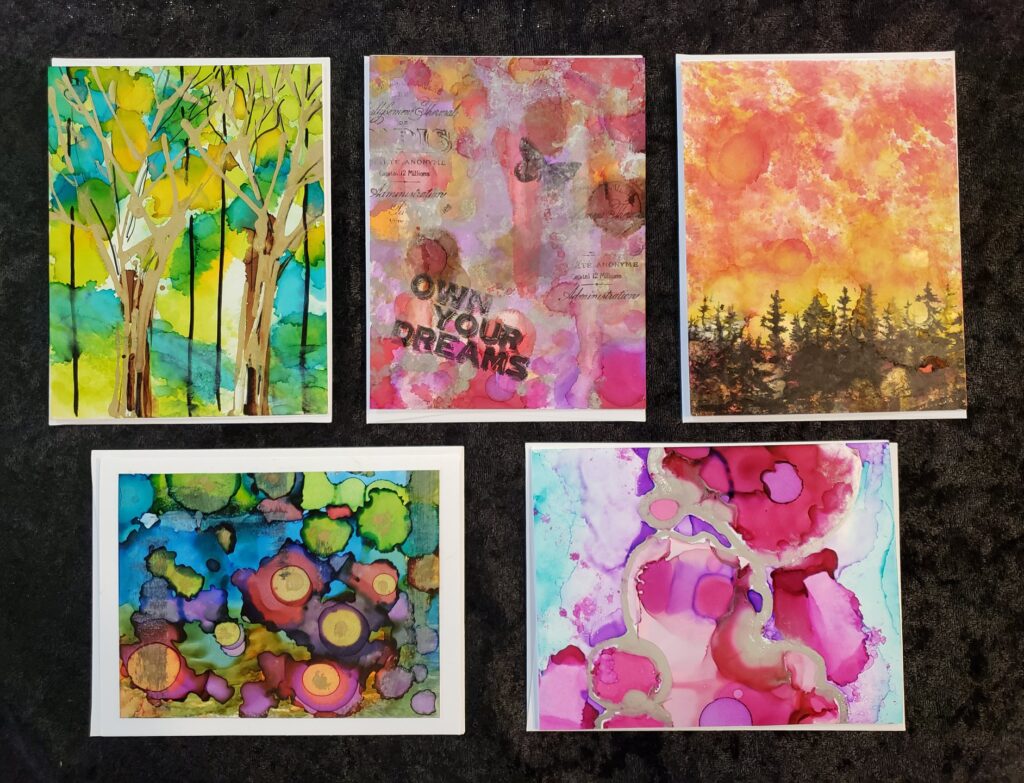 Alcohol Ink Card Making Workshop
December 4 from 10 AM-12PM
Learn to make your own alcohol ink cards!
Join Bottle Works Studio Artist Jaime Helbig for an Alcohol Ink Card Making Workshop. Jaime will guide you through the process of creating your own, one-of-a-kind, birthday, holiday, get well, thank you, or any occasion cards.
All supplies are included, and you will leave the workshop with four, ready to mail, handmade cards.
Ages 12 +
Non-Member $25
BW Member $20
Call 814-535-2020 to register or:
---
Life Figure Drawing Workshop with Kyle
Live Model Figure Drawing Workshop with Kyle
Draw from life in our Life Figure Drawing Workshop with artist Kyle Reidmiller!
The 4th Saturday of each month from 1-3:30 PM
Kyle will teach you the process of drawing the human figure. Students will learn the basics of working on a figurative drawing from life, a draped/partially clothed, or nude model. Gesture drawing, simplified shapes and forms, and contour drawing will be discussed; all methods to measure and proportion to achieve outstanding observational drawings. This workshop is intended to teach the basics, but all levels of experience are welcome. Those with experience can use the workshop as live model time.
Cost: $15 per session or $10 per session for BW Members.
Register for All 12 sessions in 2022 for a big discount!
You must be 18 years old to register or be registered and accompanied by a parent/guardian.
About the instructor/moderator:
Kyle Reidmiller is a figurative painter based in Western PA. He received his BFA in Studio Arts-Drawing from IUP in 2016 and his MFA Painting from Edinboro in 2019. As an emerging artist, his practice revolves around drawing and painting people; he has led classes and workshops on portraiture and figure drawing for the last four years.
Supplies:
Your supplies are up to you! A sketch pad and pencil are recommended for starters, but you can feel free to work in your preferred medium. (Charcoal, pastel, graphite, paint…etc.)
---
Learning Impressionism Painting Class with Alan Rauch
Thursdays from 6-8 PM
Painting experience is not required. Classes are ongoing, so you can ask to begin at any time! Make up classes are available.
• Materials list will be given at registration.
• Instructor Alan Rauch will introduce students to the fundamentals of Impressionism.
• You will learn how to mix colors, brushing techniques and composition. Alan will give students individual attention using demonstrations throughout the course. The main emphasis of the course will be to have fun while learning to paint.
• And to encourage and nourish individuality and creativity.
• The series of classes (6 weeks) cost $85 for BW Members, $90 for Non-Members
• To register simply call Bottle Works…814-535-2020 or
Bio: Alan Rauch, artist/instructor.
Alan was educated at Cooper Union School of Fine Art in New York City. He began his career as an advertising Art Director. After retiring from advertising, he began his new career as an impressionist painter. Alan's paintings soon became recognized by the art world. His award-winning work has been collected by art lovers around the world, and Alan has been sharing his talents with students like yourself as a painting instructor for over 20 years.
---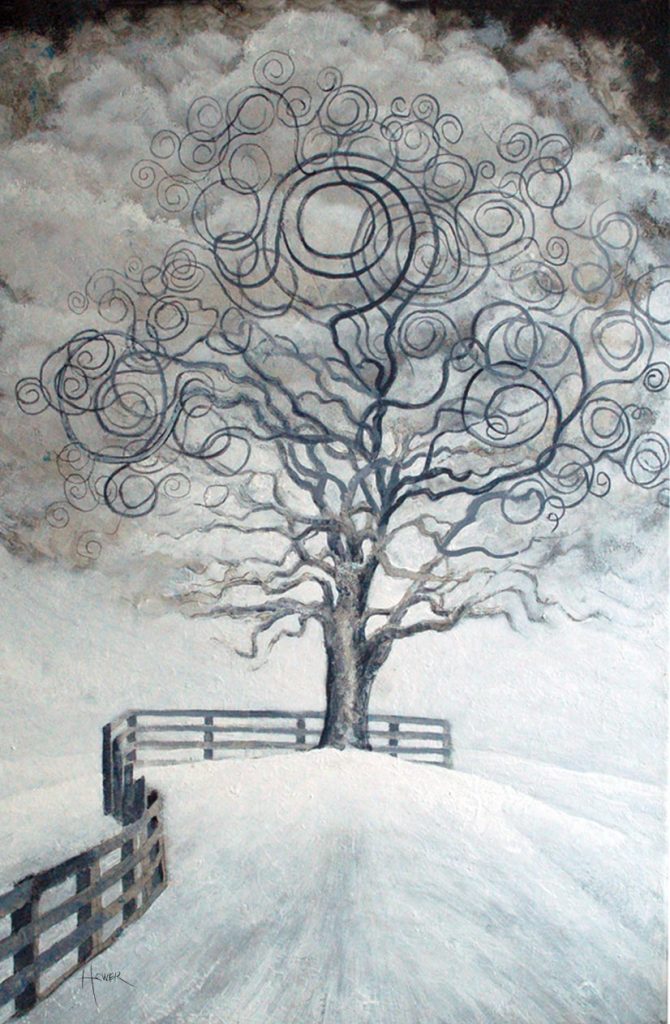 Acrylic Painting with Richard Hower
Acrylic Painting Class
with Richard Hower
in the AmeriServ Learning Center
Wednesdays from 6:30 – 9 PM
Stay Tuned New dates coming soon!
Class Age Range: AdultsAll Levels
Cost: $90 for 6-week session; BW Members $85 for 6-week session
$20 per drop in session; BW Members $15 per drop in sessionDiscover the joy of acrylic painting on Wednesdays with Richard Hower. Richard's class is perfect for beginners as well as more experience artists who are seeking to advance their skills and techniques.
You are welcome to work at your own pace given your own skill level and need. You will explore drawing techniques, color composition, color theory and much more! Bring in a picture or let your imagination be your inspiration!
Supplies are not included. Please bring the following items to class:
Easel
Canvas
Water container
Paper plates
Acrylic paint
Blue
Red
Yellow
Black
WhiteCall 814.535.2020 to register securely over the phone. Payment is due with reservation. Drop in sessions are also available.
---
Please note that the Bottle Works engages in photography and recording of programs and events for its own print and online publication/promotional purposes. Staff and volunteers will make every effort to notify members of the public when filming and/or photography is taking place. Please notify a staff member/volunteer if you do not want to be photographed or filmed.