---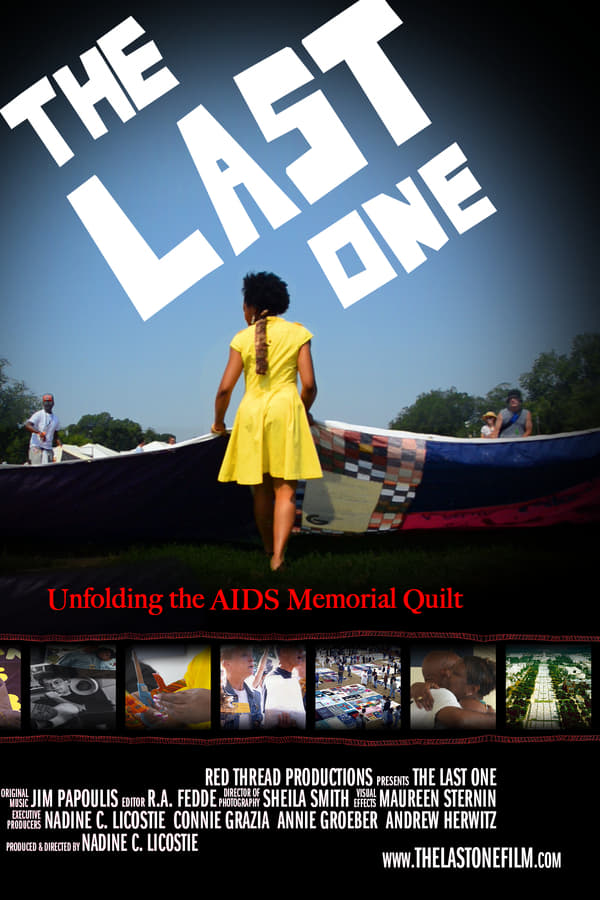 The Last One (2014) Screening
Join us in the black box theater for a special free screening of The Last One (2014)!
The Stitch Works Exhibit is honoring the local quilters from around our region, and now we want to take a look at one of the most prolific pieces of community art in existence, the AIDS Memorial Quilt.
In the eighties and nineties, as AIDS ravaged the United States gay community, the AIDS Memorial Quilt was born out of a public battle for treatment and understanding. The Last One is a feature-length documentary tracing its history as an international art project and the role it continues to play as a response to a disease that still imperils vulnerable communities around the world. Through the intensely personal stories of its founders, volunteers, and panel-makers, The Last One examines how stigma and discrimination exacerbated and still fuel a disease that has already claimed the lives of 30 million people and currently infects 65 million men, women and children around the globe–including 50,000 new infections a year in the US alone.
Refreshments and popcorn will be available. Cash donation.
The Highlands Health Laurel highlands Free & Charitable Clinic, who serves the underserved and marginalized population will be on site to provide free HIV and HepC testing from 6-8 PM
---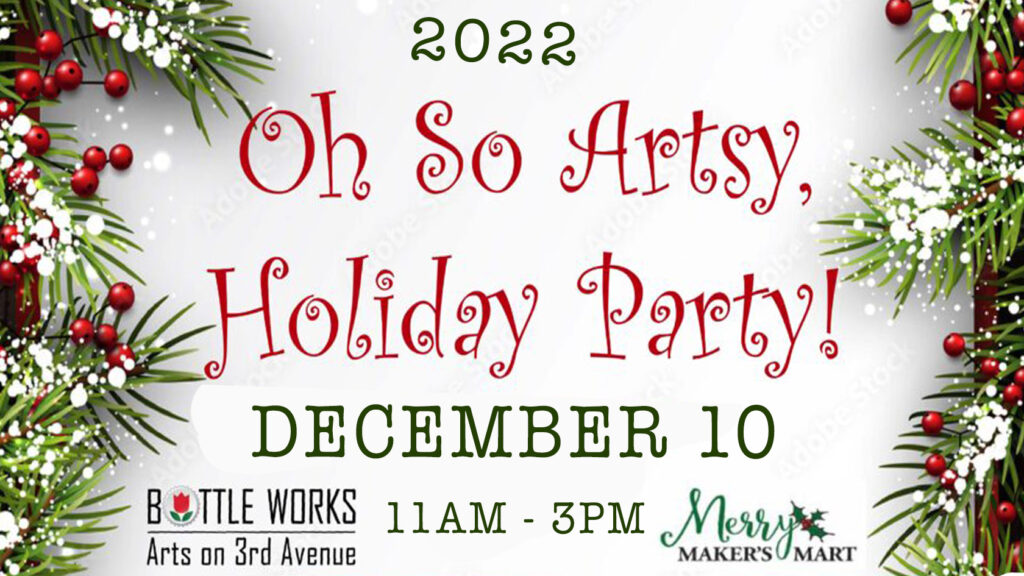 Are you ready for a fun holiday party for the entire family? Join Ms. Holly and her team of elves for the 2nd annual Oh So Artsy Holiday Party.
Make crafts, go holiday shopping in our Merry Maker's Mart and Gallery Shoppe, and enjoy hot coco and other treats.
Suggested Donation of $5 per person.
---
Folk Arts "Creatively Inspired" Holiday Concert
featuring the Evergreens
Thursday December 22 from 6-9 PM
Find your artistic inspiration in the holiday sounds of The Evergreens!
For generations artists have been inspired by the melodies of their favorite musicians. You are invited to bring your art supplies, and paint, sculpt, craft, paper cut, or quilt while enjoying the holiday sounds of local folk musicians. Several of our studio and folk artists will create alongside our musicians to show you first-hand how the music inspires them.
If you aren't interested in creating along with the music, you can simply join us and watch our artists create while the musicians share their gifts with the audience.
Light refreshments will be available, and BYOB is allowed.
As always, our Gallery Shoppe will be fully stocked with unique artisan items from your favorite folk artists and more for your gift giving needs, the BW Merry Maker's Mart will be in full swing, and the Small Works Exhibit will be available for your viewing and purchasing pleasure.
Brought to you in part by our partnership with the Pennsylvania Council on the Arts Folk & Traditional Arts Partnership.
Non-Members $15 or two for $25
BW Members $12 or two for $20
---
Please note that the Bottle Works engages in photography and recording of programs and events for its own print and online publication/promotional purposes. Staff and volunteers will make every effort to notify members of the public when filming and/or photography is taking place. Please notify a staff member/volunteer if you do not want to be photographed or filmed.