Spend Your Summer on Third Avenue!
Spend your summer days creating and discovering your artistic talents at the Bottle Works – Arts on Third Avenue! We are offering a number of camps and workshops, led by our professional artists and trained education staff, for learners ages 6-113! We are excited to offer NEW programs and workshops exclusively for older kids and teens! And as always, we are excited to bring back Camp BW for young creatives ages 6 to 12, and our Teen and Adult Workshops!
ALL summer programming is hosted at the Bottle Works Campus (411 – 413 Third Ave. Johnstown, PA 15906) from 9AM -3PM, Monday- Friday. For your convenience, Before and After Care services are available for those who pre-register a week in advance. For more information about Before and After Care call 814-535-2020.
Enrollment Made Easy!
The enrollment and payment process is now made easy! Participants can enroll and make payment online, keep scrolling, (preferred method). If you prefer a paper application, please inquire.
For learners under the age of 18, all forms and payments must be completed by a parent/guardian.
If you have questions about the camps and workshops, email Holly Lees, Youth Coordinator, at hlees@bottleworks.org or Matt Lamb Creative Director at mlamb@bottleworks.org
Scholarships are available for participants 18 and younger. To apply for a scholarship fill out the scholarship request form. Scholarships are available on a first-come, first-served basis, and precedence is given to those who are enrolling in more than one camp/workshop. To apply for a scholarship, click HERE.
The Bottle Works have camps and workshops designed just for you! Select a camp based on your age.



---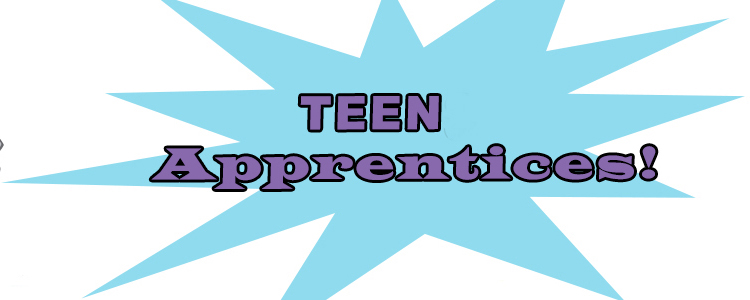 Teen Apprentices
Bottle Works is seeking a team of teen-aged apprentices to help out with youth summer camps, workshops, summer festivals, events, art openings, and other Bottle Works fun!
Who should apply?
The Bottle Works Teen Apprenticeship Program is for youth ages 13-19 who are interested in the arts, working with youth and making a difference in the community.
If you are accepted into the youth apprenticeship program, you'll get to work with fun artists and educators as you help the students with the projects and assist the teachers with preparation. You'll also get to attend the fieldtrips and of explore your own art skills. You could also help Bottle Works during one of our summer festivals, events, and/or art openings.
Why become a Teen Apprentice?
You'll make exciting connections within the art community, meet new friends and learn valuable job skills. You can count time at Bottle Works as service hours and use this experience on your resume. There is potential to earn fun Bottle Works swag like t-shirts and bags and a small financial compensation for committed apprentices.
When?
We are seeking apprentices throughout the summer and school year. You can check on your application which dates you are available and would like to serve. There will also be and introduction party/ training for apprentices in June.
How to apply?
Please, fill out this form to be considered as a teen apprentice.
COVID – 19 Safety Guidelines
To ensure the health and safety of our staff and participants, ALL camps and workshops will be following safety guidelines outlined by the CDC. These guidelines included frequent hand washing, wearing masks indoors and when physical distance is not possible, physical distancing, and limited enrollment. To learn more about the CDC's Covid-19 recommendations, click HERE.