---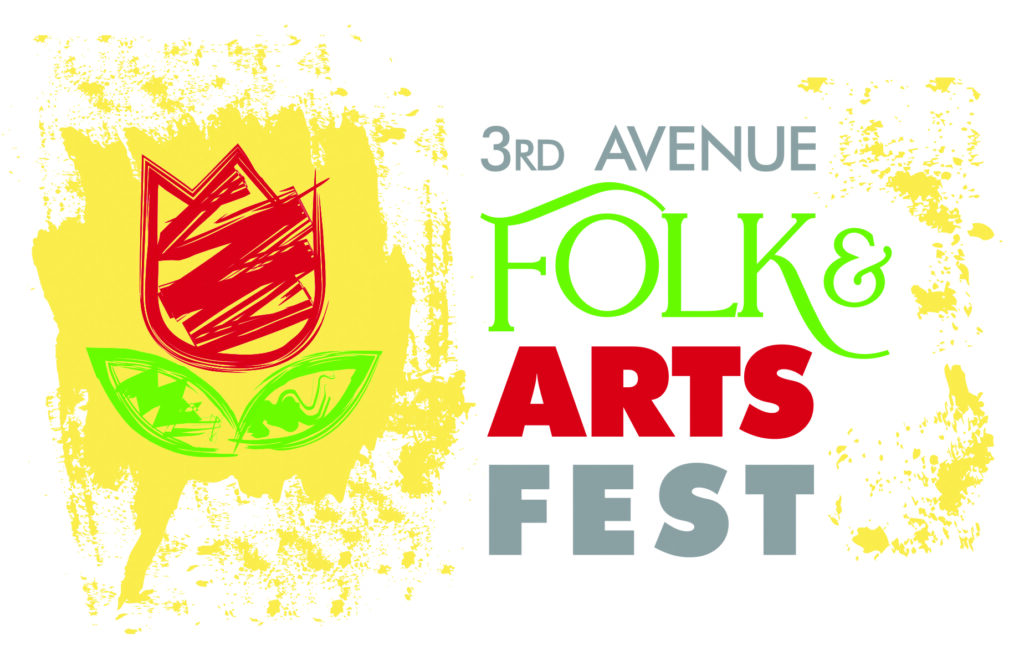 July 30 5-9 PM
July 31 10 AM- 11 PM
August 1 10 AM-6 PM
The Bottle Works is bringing back our annual festival with a whole new look!
The newly renamed 3rd Avenue Folk & Arts Festival will be a celebration of all things folk art and more!
Schedule:
Friday July 30 5-11 PM
5-8 Opening reception for exhibits
8-9 PM White Ladies, Hairy Beasts, and things that go bump in the night-Folklore Lecture by Michael Allison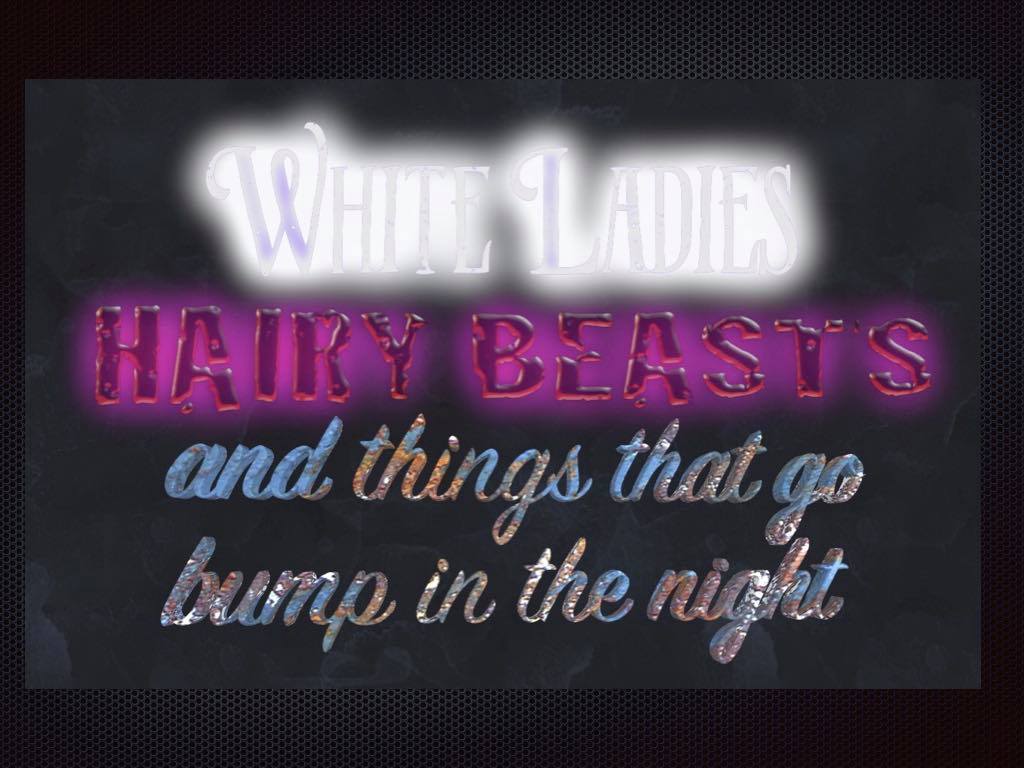 9-10:45 PM The Ne'er Do Wells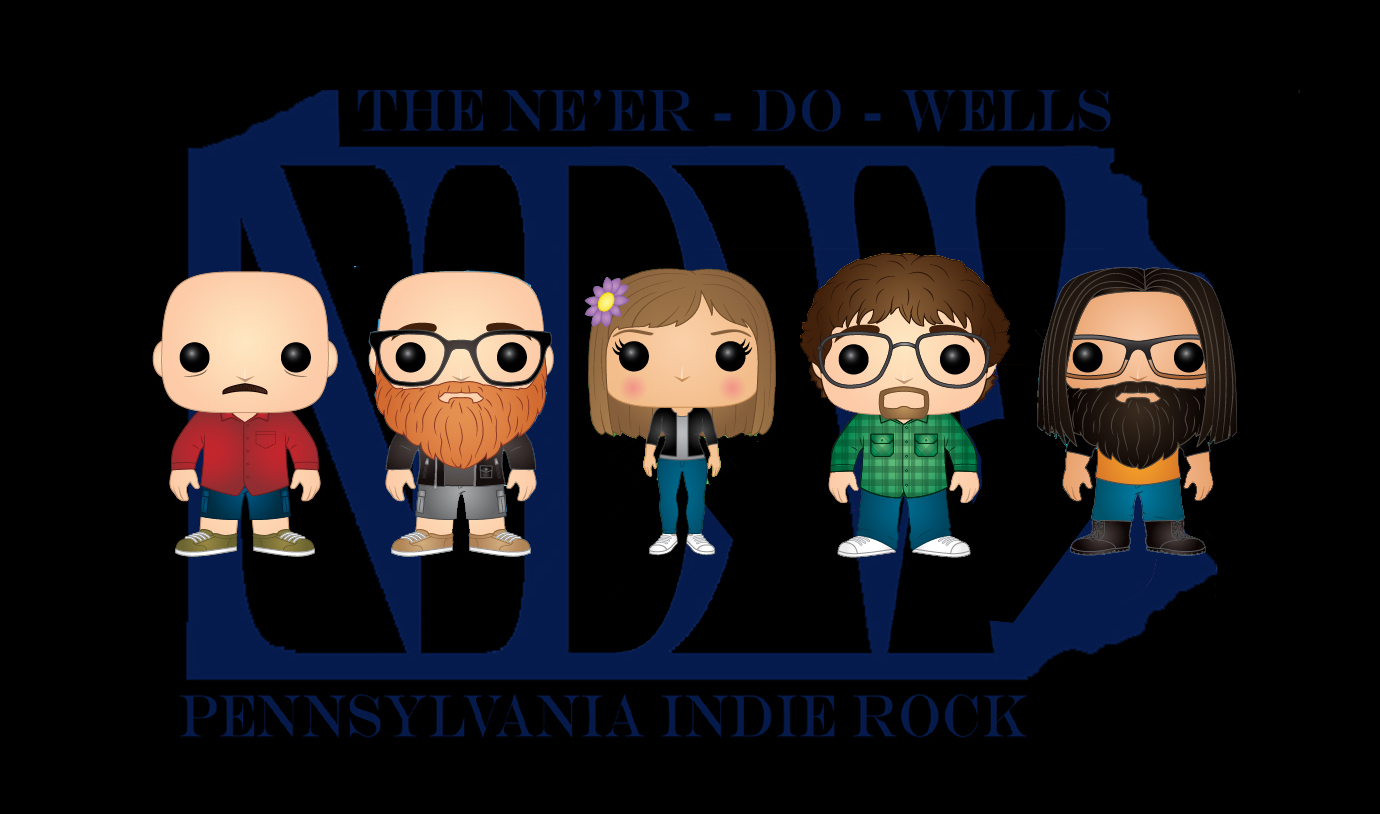 Saturday July 31 10 AM – 11 PM
10AM-12 PM Dance Works Performance

1-3 PM DITKO the play

4-5:30 PM The Evergreens-Indie Folk Duo
6-8 PM Matt Otis and the Sound

8:30 PM Michael Glabicki of Rusted Root w/ Dirk Miller
Sunday August 1 10 AM- 6 PM
12:30-1:30 PM Kulani- West African Dance

2-3:30 PM Denise Baldwin and Mosaic of Voices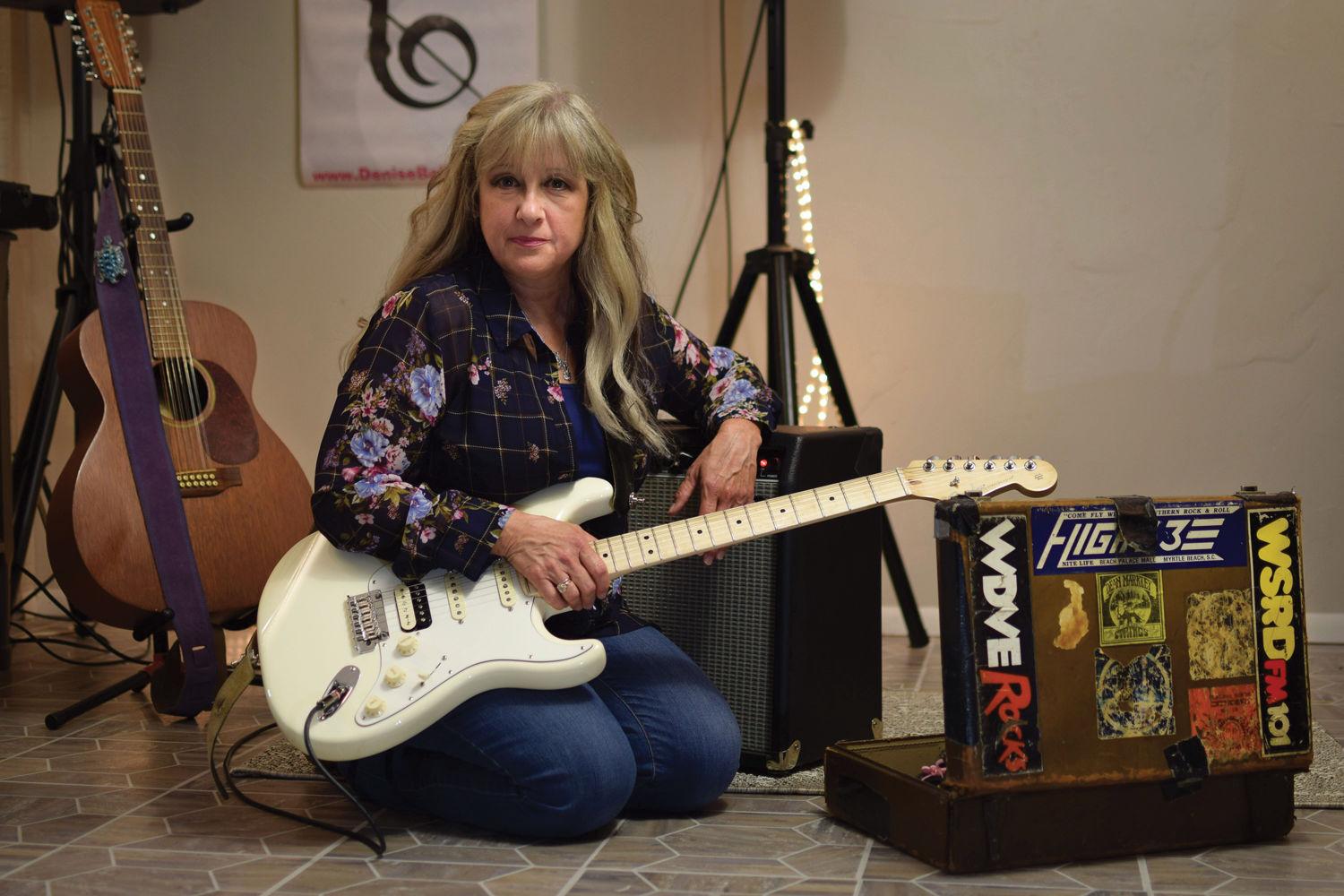 4 PM Striped Maple Hollow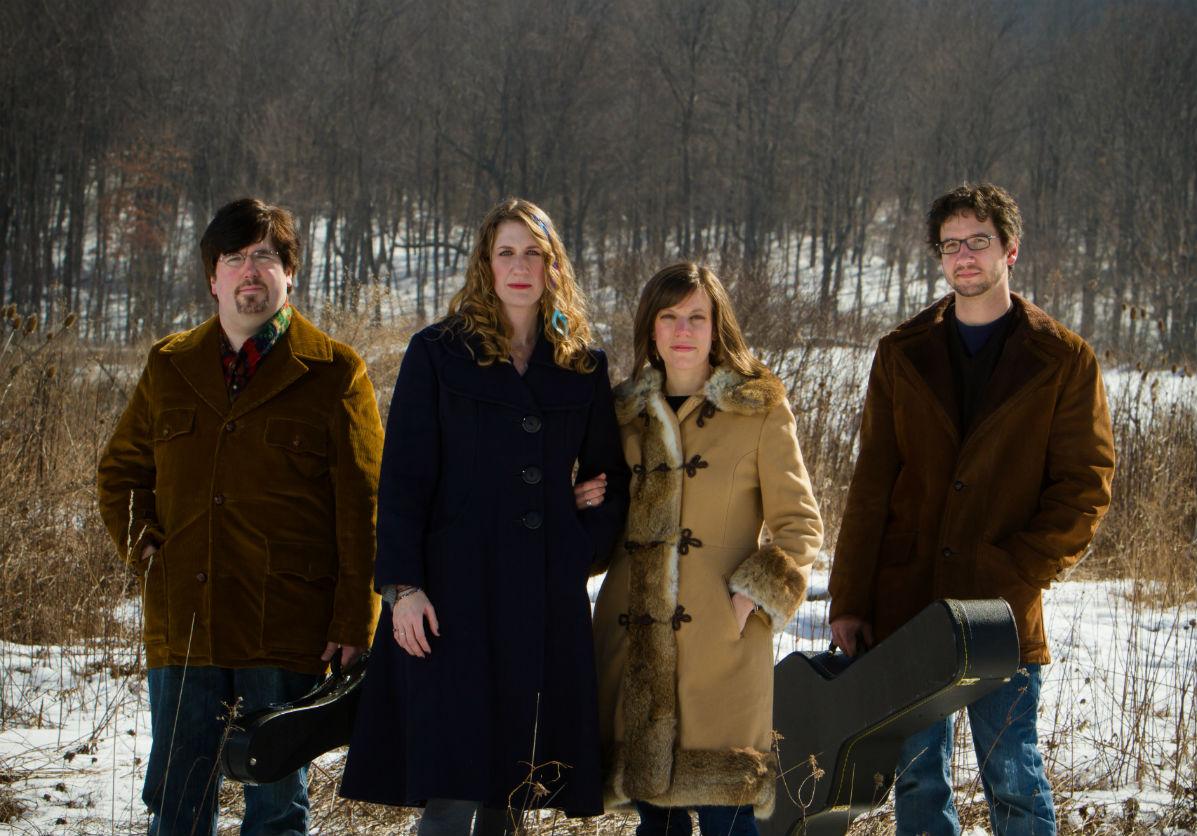 Mark your calendars for the whole weekend. You won't want to miss any of this!
Art vendors, art demonstrations, dancing, live music, food, BW Kid's Zone, Italian Street Painting, and more. This year's event will kick off on Friday July 30 from 5-9 PM with the public opening receptions for not one, not two, but three amazing exhibits: Hometown Heroes- Steve Ditko, Ditko Inspired, and the Guild of American Papercutters exhibit in our black box theater.Confirmed bands for the weekend include Matt Otis and the Sound, The Evergreens, Denise Baldwin and Mosaic of Voices, & Striped Maple Hollow, with more to be announced. We will also have performances from the Kulani West African Dance Group, a folklore lecture from Michael Allison, and a very special theatrical performance yet to be revealed. Our full schedule will be announced soon, but mark your calendars for the whole weekend. You won't want to miss any of this!The 3rd Avenue Folk & Arts Festival is brought to you by sponsors including the Pennsylvania Council on the Arts, Martin Baker, Thomas Honda Buick GMC, InFirst Bank, Comics World, Bent Wookie Comics, Lambcakes, and Buckethead's Collectibles.
Brought to you by:
Sponsors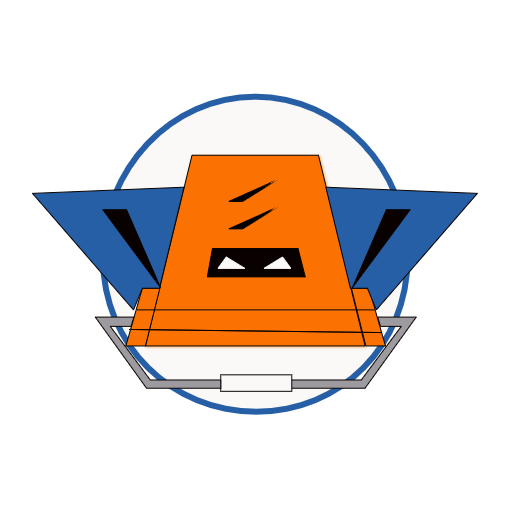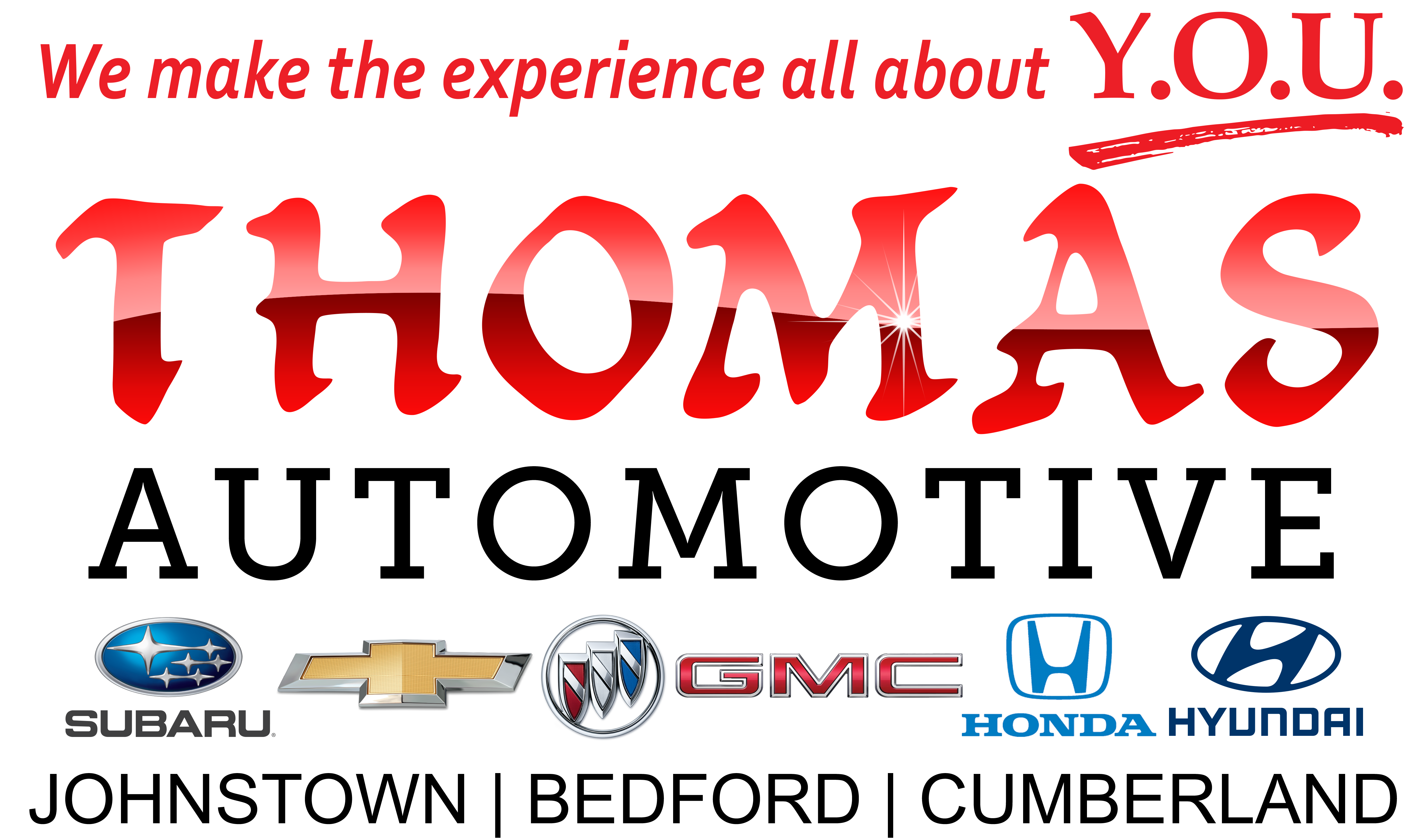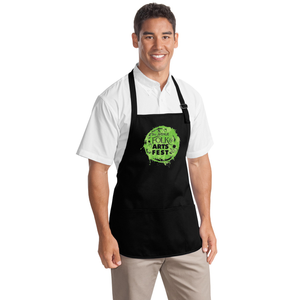 ---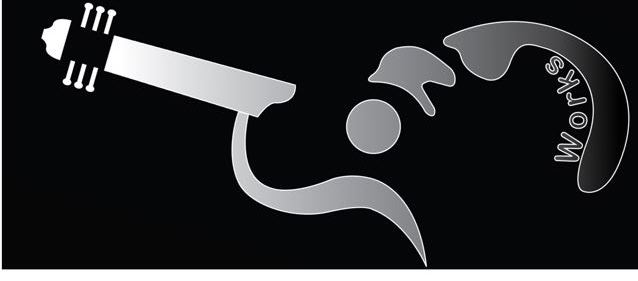 No Boundaries- Song Works Summer Concert
Saturday August 21 @ 7 PM, doors open at 6 PM
Join us for the Summer concert from the Song Works group in the Bottle Works Events space on August 21!
Doors open at 6 PM, music starts at 7 PM.
This event is BYOB, BYOF.
Admission is just $5 / person!Call 814-535-2020 to register or
---
"DERRICK'S GHOST"
A COMEDY IN THREE ACTS
Written By
Robert Forte
Saturday Sept 18 @ 2 PM & 7 PM
Join the Bottle Works for two performances of "Derrick's Ghost" a Comedy in Three Acts, by Robert Forte!
Stay tuned for more information on our cast!
Space is limited!
DERRICK'S GHOST is a Three Act Comedy about love, deception, and the movie industry. The play takes place in the Hollywood Hills bedroom home of Trudy and Derrick Edwards. The year is 1956, and Trudy, an independent film agent, needs the rights to a screenplay entitled Candles Of Darkness, a project her once famous actor husband, Derrick, not only owns but refuses to let go.
Act One
The scene is the office/bedroom of Trudy and Derrick Edwards. Trudy is a struggling film agent and Derrick is a retired film star, famous for his swashbuckling pictures of the thirties and forties. Trudy has set up a pitch meeting with Paradine Pictures. They want to make Candles Of Darkness, a love story Derrick owns and once tried to film with his paramour, the late Anne Morrow. But when Anne is accidentally killed in a car crash the first week of shooting, production is shut down and the script is locked away. Now the studio is interested in doing the film but Derrick will not hear of it.
Harry Phillips, another independent British agent now working in Hollywood, arrives with his latest find, Patty Ryan, a beautiful and talented young actress. Trudy tells them about Derrick's stubbornness. Derrick discovers that Patty is a big fan of his and the two actors decide to read a scene together from one of Derrick's old films. Derrick also suddenly realizes that Patty is the spitting image of his late love, Anne Marlow. Derrick excuses himself from the room and we discover Patty, Trudy, and Phillip are all in cahoots together to get derrick to say yes to the Candles Of Darkness production.
Act Two
Paradine Pictures agrees to green lighting the Candles film project if Trudy and Harry can deliver the script. They attempt to break into Derrick's safe to get the script but are halted by the arrival of Derrick and Patty coming back too early from a Hollywood funeral. Derrick and Patty decide to go the local market and when they leave Trudy and Harry open the safe. Trudy and Harry discover that Paradine Pictures was responsible for covering up a police report stating that Derrick was the person behind the wheel when Anne died. Trudy is beside herself thinking her husband could be a murderer. Then Harry finds something in the safe that changes everything.
Act Three
Derrick and Patty return from the market and Derrick pretends to be upset once Patty reveals what Trudy has been up to all this time. Trudy and Harry enter with proof that Derrick was not responsible for Anne's death, and with that proof made a major deal with Paradine for the Candles production with herself and Derrick as Producers and Patty as one of the stars. When Trudy and Patty leave the room we discover who it really was pulling all the strings to make the Candles Of Darkness production a reality.
About the Author:
Robert began his writing career creating scenes for small theater groups in New York, L.A., and Orange County. Mr. Forte wrote, filmed, and co-produced a sitcom for television with Weller/Grossman called PSYDE By SIDE and started producing original stage productions.
His first stage play, THE SPARKLE THAT IS ERNIE, premiered at South Coast Rerpertory Theater in August 1993, followed by HEADLINES at the Hudson Theater in February 1994, and DERRICK'S GHOST in 1995 at the Foundry Theater.
In 2001, Robert partnered with Shelby Phillips and Dan Watt, creating Dog Script Productions and produced their first original musical comedy entitled DRESS REHEARSAL with Book, Music, and Lyrics written by Mr. Forte which premiered at the Armstrong Theater at the Torrance Cultural Center in September 2001.
In 2004 Robert sold a western drama, HARD RIDE, to Dana Allen Productions and in 2005 created Fifth Wind Films and Fifth Wind Productions with his wife Evelyn.
Robert has a bio pic screenplay, MABEL, optioned with Tipped Hat Entertainment, developed two half hour sitcoms, one with writer Lin Russeau called JUST FURNITURE, a take-off on a large furniture store, and THE INCLINED, based on the people working at the Inclined Plane in Johnstown, PA.
Robert has written his first novel trilogy, THE WOMAN IN THE YELLOW DRESS, MAGENTA DIARY, and WAR OF GHOSTS, a 1940's private eye thriller (see robertfortebooks.com), THE U.S. PARTY, a political thriller, GUILTY EYES, a psychological thriller, and coming in 2021, MADDIE ROSE, a children's book, A TALE OF CHRISTMAS, a children's book, SHUSTER, historical fiction, and ZAR, a crime drama.
Robert has his own publishing company, Fifth Wind Publishing LLC, is represented by Book Agent Mary Ellen Gavin, and lives in Pennsylvania with his wife Evelyn, and their dog, Millie.
fifthwindfilms@aol.com
---
Please note that the Bottle Works engages in photography and recording of programs and events for its own print and online publication/promotional purposes. Staff and volunteers will make every effort to notify members of the public when filming and/or photography is taking place. Please notify a staff member/volunteer if you do not want to be photographed or filmed.