Current Exhibits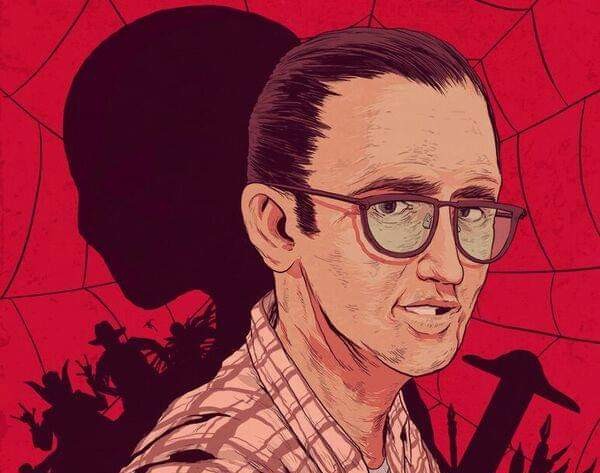 Hometown Heroes- Steve Ditko Exhibit
July 15 – Sept 11
---
---
The History of Paper Cutting – Folk Art Exhibit
July 15 – September 11
The Bottle Works, in collaboration with Laurel Arts and the Guild of American Papercutters National Museum, presents the History of Paper Cutting- Folk Arts Exhibit!
Explore the rich history of paper cutting through 14 informational posters that provide a rich telling of the history of the craft from various regional and ethnic backgrounds, accompanied by 6 original pieces by the museum director Kathy Trexel Reed.
This exhibit is brought to you through our continuing partnership with the Pennsylvania Council on the Arts as a Folk and Traditional Arts Infrastructure partner.
Join us July 30, 31, and August 1st for the 3rd Avenue Folk & Arts Fest for more Folk Art demonstrations, vendors, music, and fun!
---
Upcoming Exhibits
Under the Red Sky
an exhibit by Ann Dougherty
September 23 – November 5, 2021
The Bottle Works is thrilled to present "Under the Red Sky" an exhibit of abstract oil paintings by Ann Dougherty!
Ann's works will be on display from Sept 23 – November 5, 2021.Join us for the opening reception on Sept 23 from 6-9 PM.
Light refreshments ill be served.
"Some of my fondest memories are of the joys of making art, from kindergarten plaster hand prints to more evolved techniques in high school such as wood cuts and silk screening. I have finally settled on painting as my passion, and work in oils as well as with ink and watercolors. I find inspiration from the many great masters of the 20th century, and am particularly drawn to the Abstract Expressionists. I find the works of Kandinsky, Klee, Pollock, Rothko, Picasso, and DeKooning, to mention a few, among the most compelling to me. I am less interested in how well an artist can depict a certain subject as I am in how the painting hits me emotionally. I am more drawn to the mood a painting creates than I am to how realistic it is. My goal in painting is to evoke the imagination of the viewer in such a way that their emotions are charged."
A $5 donation is recommended.
---
The 2021 Club Works Exhibit
September 23 – November 5, 2021
Join us as the Bottle Works presents The 2021 Club Works Exhibit!
This exhibit will highlight the artists who are regular participants in our Club Works art meet up groups that meet every Wednesday night from 7-9 PM. This year's exhibit will feature art from our Creative Director- Matt Lamb, Chris Tower, Glenn Klimeck, Rayna Noel, Carol Churchey, and Kyle Reidmiller.
The opening reception for Club Works 2021 will be held on September 23, from 6-9 PM. Light refreshments will be served.
A suggested donation of $5 is recommended.
---
Sztuka the Art of Sandy Vigna
September 23 – November 5, 2021
The Bottle Works is proud to bring "Sztuka" the Art of Sandy Vigna to our black box theater gallery!
Join us on Thursday Sept 23 from 6-9 PM for our opening reception, and the opening receptions for Under the Red Sky by Ann Dougherty, and the Club Works 2021 Exhibit.
"I've been painting almost my whole life. I began with oils when I was in middle school but when my own children were born, I switched to acrylics. My style has changed and developed a lot over the years. The paintings you will see in the Gallery are acrylic or mixed media.
I love texture so in my abstracts I sometimes use gesso, modeling paste, sand and coffee grounds to achieve different looks.
I am a Johnstown native and have lived here all my life. Whether painting, wood-working, or doing mosaics, I'm mostly self-taught. I've learned a lot from taking classes from local artists and find teaching others to be very rewarding.
I hope you enjoy my work as much as have enjoyed creating it." – Sandy Vigna
---
The art of dan eash nov 18-Jan 2, 2022 main exhibit space
small works juried exhibition nov 18-jan 2, 2022 events room gallery
---
Please note that the Bottle Works engages in photography and recording of programs and events for its own print and online publication/promotional purposes. Staff and volunteers will make every effort to notify members of the public when filming and/or photography is taking place. Please notify a staff member/volunteer if you do not want to be photographed or filmed.