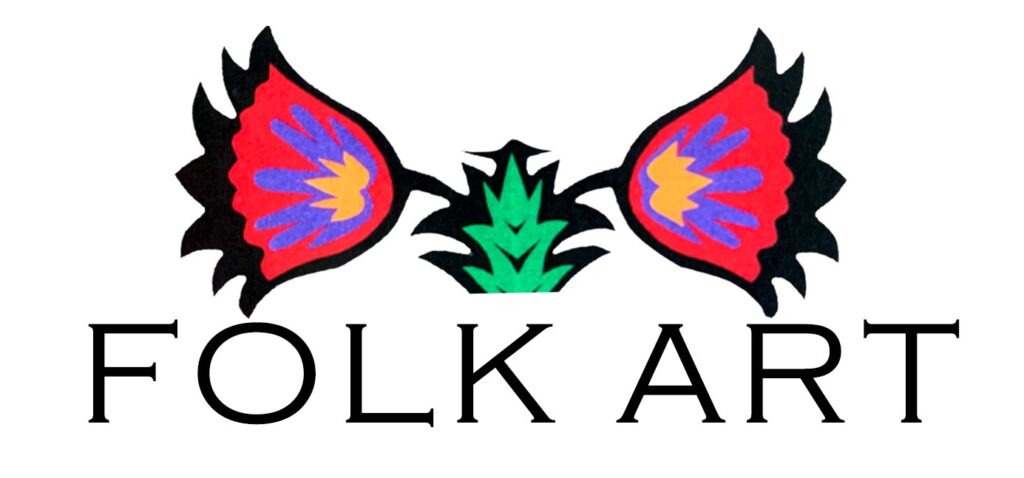 Segment Three – Folk & Traditional Crafts
Class Dates March 6, 13, & 20, 2021
Class Time: 9:30 AM – 12:30 PM
Want to learn more about a culture or heritage? You should start by explore their art! Folk & traditional arts are rooted in and reflective of the cultural life of a community. This art form embodies the expressive philosophy associated with the fields of folklore and cultural heritages. Whether learning traditional dances or eating meals from recipes that have been passed down from generation to generation, we all have experienced folk & traditional art in some way, shape, and form.
Class One: Animals in 3-D with Barry Poglein
Class Date: March 6, 2021
Class Time: 9:30 AM – 12:30 PM
Make a 3-dimentional paper model of an animal out of PAPER with Folk & traditional artist Barry Poglein! Mr. Barry will teach students how to construct a 3D animal, using kraft paper. The creation of objects from paper is generally referred to as 3D paper modeling. This is the art form of transforming sheets of paper into recognizable items. Paper molding derives from Japanese culture. There are two ways to construct paper models: cutting paper (kirigami) or folding paper (origami).
About Barry Poglein
Barry Poglien is true renaissance man. His artistic interests include music, carpentry, drawing, and metalsmithing to name a few. Mr. Barry worked as a drafting and arts education teacher in Greater Johnstown School District in Johnstown, Pennsylvania, for more than 20 years. As a retired teacher, he spends his time making music and swimming in his log-heated wooden pool he built himself!
Class Two: Printing Making with Eddie "Spaghetti" Maier
Class Date: March 13, 2021
Class Time: 9 AM – 12 PM
Learn the ancient art of printmaking with artist Eddie "Spaghetti" Maier. Printmaking is the artistic process of transferring images from wood, glass, or metal onto another surface, usually fabric or paper. Printmaking derives from China, who is also accredited to inventing paper—imaging that! Students will etch an image onto plexiglass, then use ink and a printing press to make unique art prints.
About Eddie "Spaghetti" Maier
Johnstown native Eddie Maier is a muralist, painter, and printmaker (the art form that he practices the most). Mr. Eddie now resides in the mountains of Morgantown, West Virginia where he teaches printmaking, drawing, and other techniques.
Mr. Eddie attributes his success to years of hard work and dedication to his craft. In his early years he felt most connected with clay and pottery making on a wheel. But during a trip abroad to Australia, he learned how to do woodcut printing, and it there that he found his calling.
Check our Eddie's artwork on his Website:
www.eddiespaghettiart.com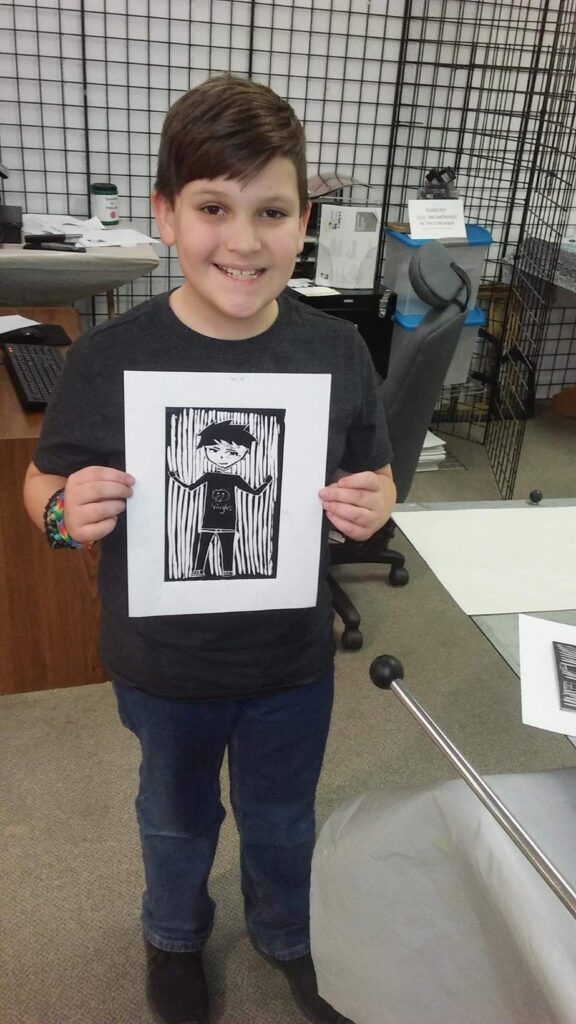 Class Three: Crafting Kraslice Eggs with Joanne Mekis
Class Date: March 20, 2020
Class Time: 9:30 AM – 12:30 PM
Engage in this Eastern European tradition with award-winning artist Joanne Mekis! Ms. Joanne will teach students the ancient art form of egg dying called Karslice. Students will decorate the shell of hard-boiled egg using hot, colored wax and dyes. The colors, patterns, and designs used have symbolic significance. You will learn the meaning of the traditional symbols, and students will have a chance to create their own symbols and designs.
About Joanne Mekis
Joanne Mekis is an award-winning graphic designer living and working in West-Central Pennsylvania. She works in many facets of graphic design with a concentration in branding, logo design, and layout.
Joanne has an art studio at the Bottle Works Ethnic Arts Center (Art Works Building) where she uses her space to create paintings; transform up-cycled materials into art; educate adults and youth about art history; and meets with clients regarding graphic design and other projects.
When not doing all things creative, Joanne can be found working with youth, bicycling, hiking, cooking, and reading. She has completed two half marathons. She camped and hiked in the: Grand Canyon, Mesa Verde, Canyonlands, Great Smokies, Arches, Bryce Canyon, Zion, Natural Bridges, Canyon De Chelly, Assateague, and many other U.S. National Parks. In 2018, Joanne completed an 8-week residency at the Grunewald Guild in Leavenworth, Washington. She has also led many mission trips to Honduras, Central America where the team provided healthcare and education through art to thousands of adults and at-risk youth
Check out Joanne artwork on her Website http://www.behance.net/JoanneMekis