---
Join us for a Silent Art Auction inspired by George A. Romero's 1968 cult classic "The Night of the Living Dead" 5- 7 PM Saturday, Oct. 24. Original zombie-inspired artwork will be available to the highest bidder.
Each piece in the silent auction will have a starting bid and bids will increase in $5 increments. The auction will conclude at 7 PM. Winners will be announced at 7:30. Checkout is located in the Art Works Gallery Shoppe.
Cannot attend the event? The silent auction will also be virtual. View auction items on our online gallery at bottleworks.org. Virtual participants can place bids via Facebook Messenger until 7 PM. If you win, a member of our staff will contact you for pickup. Art work can be shipped for an additional charge.
After the auction, stick around for an evening of music and mayhem, as we show the 1968 cult classic George Romero's "Night of the Living Dead" on the Pop Plaza Lawn. Be sure to bring a chair or blanket for the event. Free and open to the public, however donations are welcomed.
Submission Application:

https://docs.google.com/forms/d/1nc73z0RAuT9pZB0kwGC32S0l3YoqcxQeVEQFNbs95JI
Calling All Artists: The "Back from the Dead" Silent Art Auction
Calling all local artists! The Bottle Works is hosting a The Back from the Dead Silent Art Auction 5-7 PM Saturday, Oct. 24, 2020, and seeking artist to enter auction items. Artists may submit one piece of art inspired by George Romero's Classic "The Night of the Living Dead", or a piece that is made from an object that had reached the end of its life and then was resurrected as artwork.
Submitted pieces will be entered into the silent auction, with committee approval. Starting bids are determined by the submitting artist. Pieces will be sold to the highest bidder. Unsold pieces will be returned to the artist, or you can donate your art to the Bottle Works for our use. Auction payments will be mailed to selling artist in November.
Artists interested in submitting must fill out the application online by 5 PM October 23. Art submission will not be accepted after this date.
1. The stuff nightmares are made of! – Matt Lamb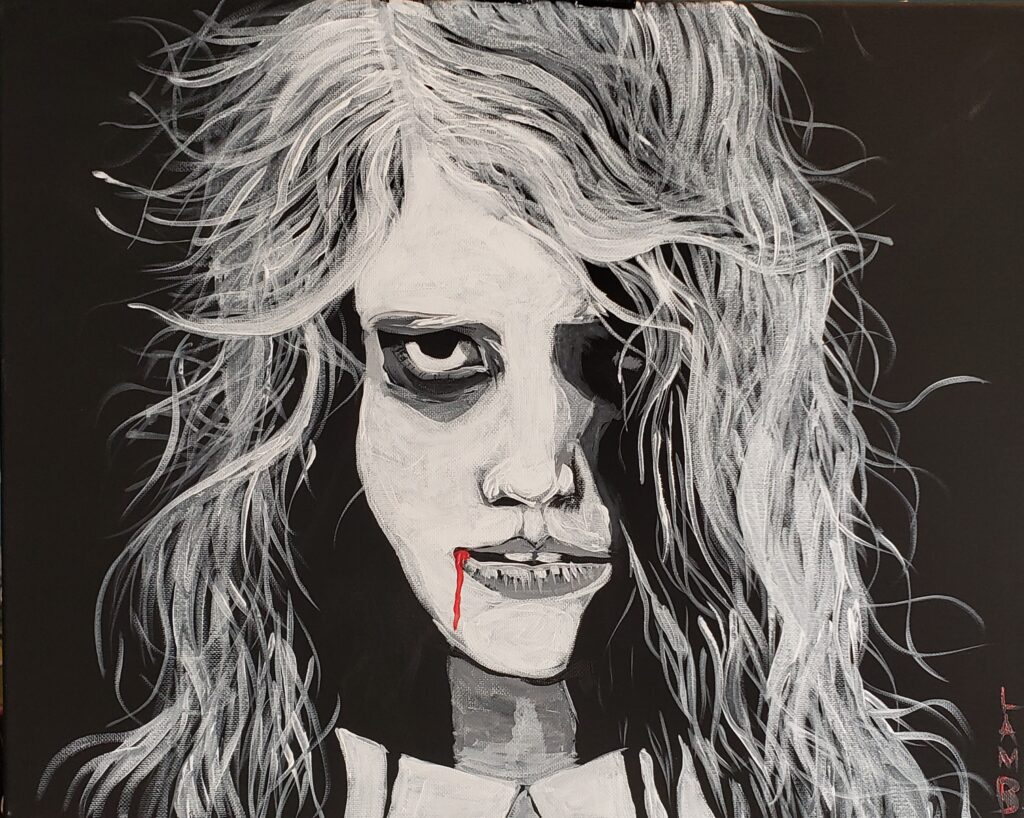 16″ x 20 " Acrylic on black primed canvas. Opening bid $50
---
2. October Ride– Brandon Wilt
12″ x 18″ framed poster print of original – Opening bid $30
---
3. Dresser Drawer Mirror- Dan Eash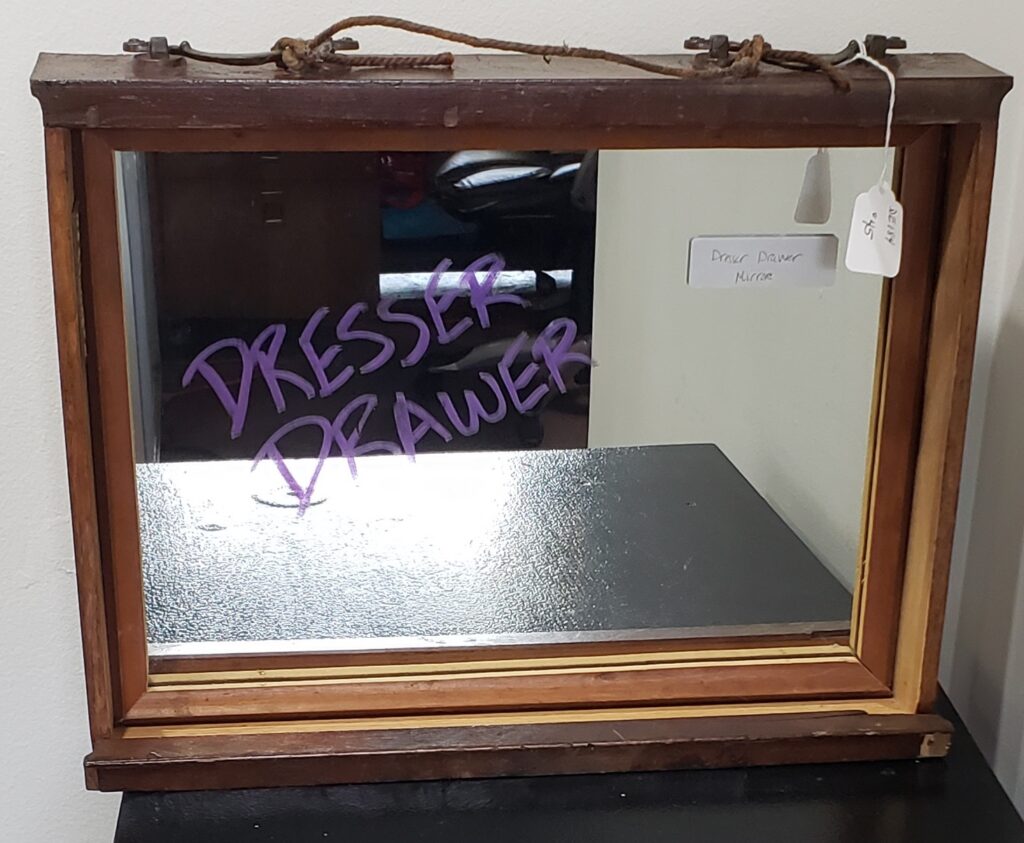 Mirror made from "resurrected" dresser drawer- Opening bid $20
---
4.Wine Rack- Dan Eash
Wine rack made from "resurrected" materials- $50 Opening bid- Wine glasses and bottles not included
---
5. Zombie Pizza Scarf– Rayna Noel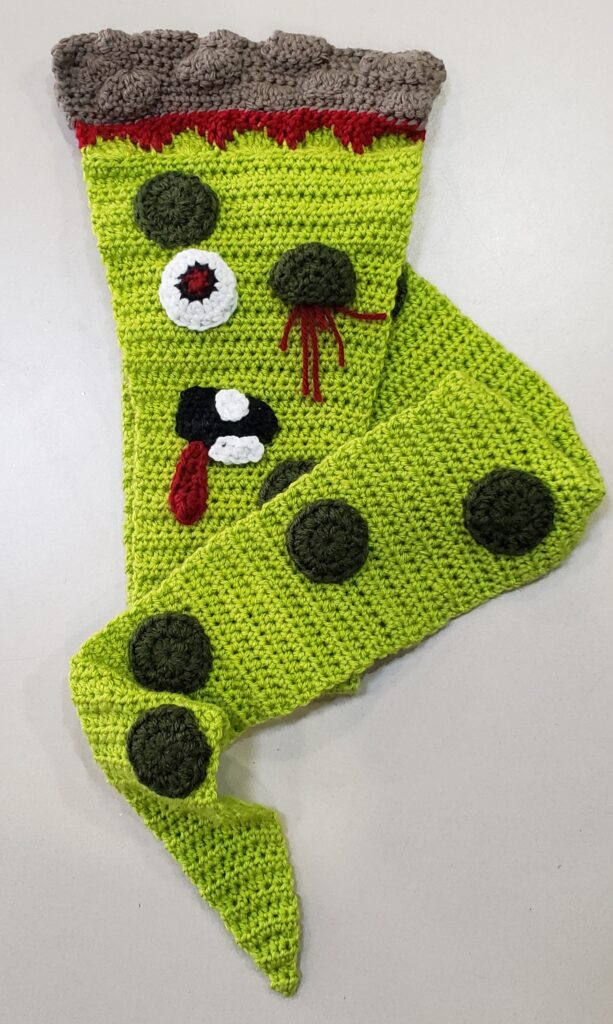 Hand Made Yarn scarf- Opening bid $30
---
6. Dead Man Walking-Carol Churchey
Hanging Quilt- Opening bid $40
---
7. 18″ x 24″ Frame of limited edition poster & autographed event ticket-Comics World
25th anniversary poster and Leonard Lies (Machete Zombie) autographed event ticket from Pittsburgh Comicon Event.- Opening bid $50
---
8. Purple Skies– Shawanna Powell
16″x20″ Pour on canvas, black light lit- Opening bid $100
---
9. Lycan Sunrise – Mark Polaski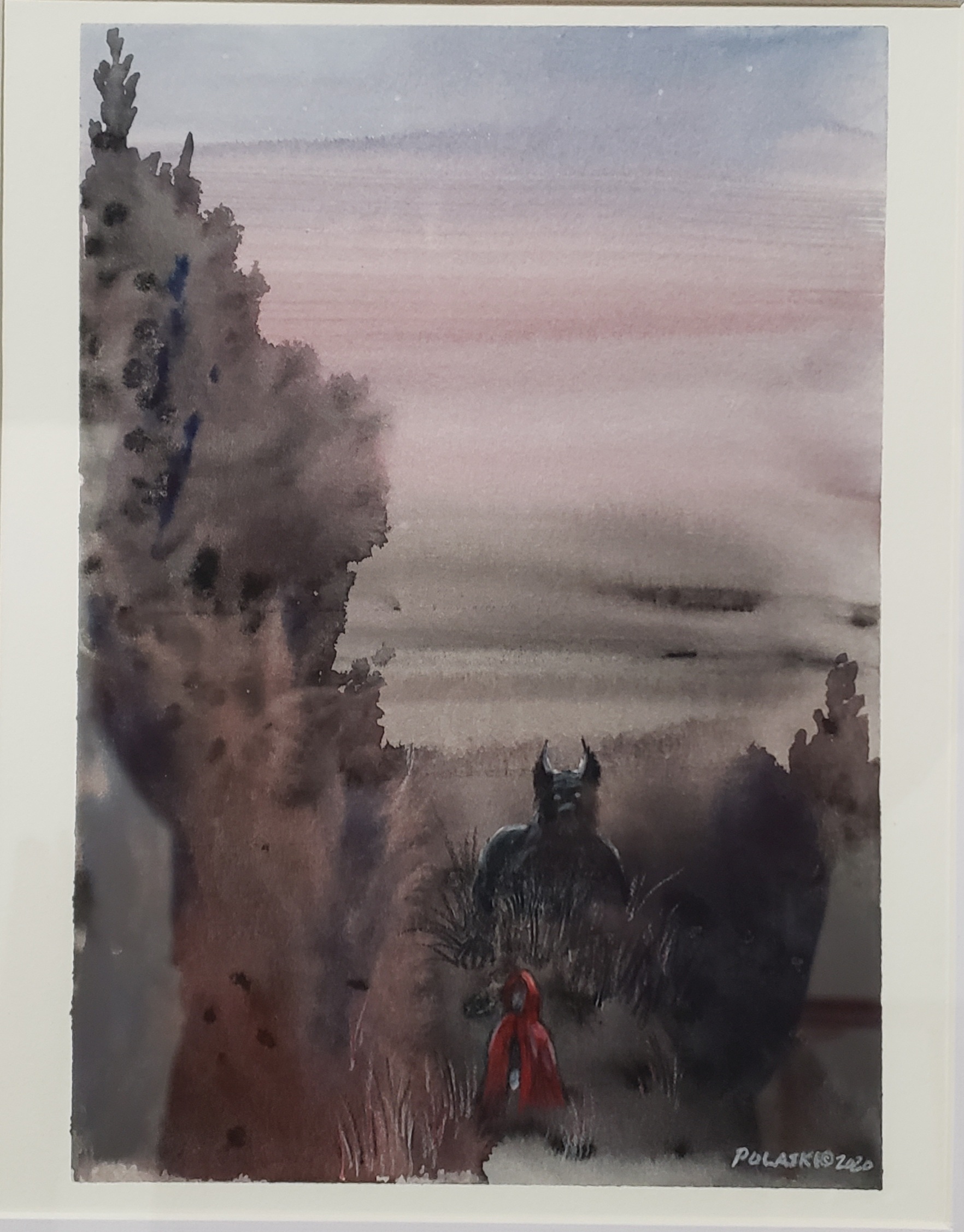 11″ x 14″ framed and matted- watercolor & Prisma Opening bid $45.00