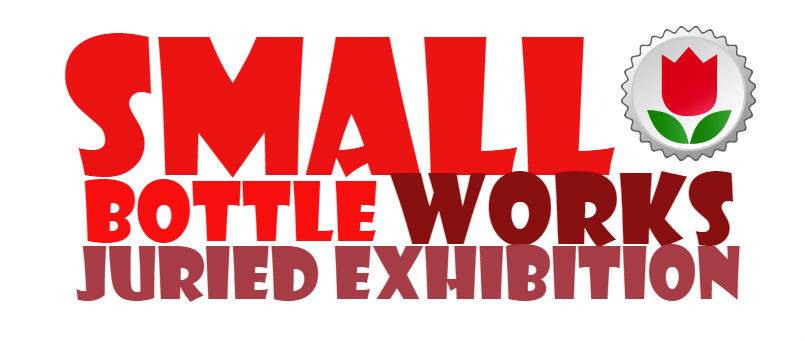 Small Works Juried Exhibition 2020
Open Call to artists!
Exhibition dates: November 7, 2020- January 2, 2021
Opening Reception: November 19, 2020 6-8 PM
Entry deadline: October 31, 2020
Bottle Works Arts on 3rd is a vibrant Arts center with spacious galleries exhibiting national and international art. In our largest gallery, we are exhibiting a miniatures show of works ( no larger than 12 inches) priced to sell during Holiday shopping season! We welcome new artists to exhibit with us. Bottle Works provides opportunities for artists and audiences to promote and celebrate the Arts through exhibits, education, and participation. The BOTTLE WORKS campus, consisting of the two contiguous, complimentary facilities is a unique destination on the local, regional and national scale, located within an historic tourist corridor where artists can exhibit, create, teach and sell, and visitors can explore and learn.
Eligibility: Artists must be at least 18 years of age to enter. All medium is eligible: drawings, photography, painting, fibers, print-making, ceramics, sculpture. All work must be original, not a reproduction, it must be the artist's original design, not done as part of a class. All work must be the property of the artist. All work must be for sale. The artwork must be no larger than 12" in either direction. All work must be securely mounted/framed, wired ready to hang, no saw tooth pieces will be accepted. Bottle Works reserves the right to deny any work's inclusion in the show if it is not properly mounted/framed, or if it looks different than the submitted image. Each artist may enter up to ten pieces of artwork.
Awards: New for 2020!
The Bottle Works has enlisted the aid of some generous sponsor's to bring several awards to the Small Works Exhibit, including a "Best of Show" cash award of $200, and a spotlight on the Cambria County Chamber of Commerce's Good News Friday video.
We have more awards to be announced as sponsors provide details, including a "Sweetest" piece award from Lambcakes!
Submission process:
• Upload images of up to 10 pieces of artwork that you want included in the exhibit. The images must be jpeg format, 300 dpi, 12" in height or actual size of the artwork. Save each image file with this information in the file name: artist's first and last name, entry number, and title of artwork. for example: MarceneGlover.1.Portrait_of_the_King.jpeg or JaneDoe.2.Landscape_in_Red.jpeg
• Pay $35 entry fee online https://squareup.com/store/bottle-works-arts-on-3rd/item/small-works-entry-fee to enter up to 10 images.
• Complete and submit entry form.
Notification:
You will be notified of acceptance into the gallery exhibition via email. *All works will be accepted into the digital show.
Shipping/delivery: Once notified of acceptance into the gallery exhibit, enclose a self-addressed pre-paid mailing label and ship the accepted work by Saturday, October 31, to:
attention: Creative Director/Matt Lamb
Bottle Works Arts on 3rd Avenue
411 Third Avenue
Johnstown, PA 15905
Or deliver works in person to Bottle Works by Saturday October 31, during open hours: Tuesday: 10 AM – 4 PM, Wednesday – Friday: 10 AM – 7 PM, Saturday: 10 AM – 3 PM,
Closed: Sunday & Monday
Sales: Bottle Works retains a 30% commission of the sale price, while 70% goes to the artist.. Bottle Works staff will process sales of artwork. The art may be taken at the time of purchase, it does not need to remain in the exhibit for the length of the show. That is because this is during holiday shopping season, a great opportunity for artists to sell their work, so please price it to sell.
Liability: The work is insured while at Bottle Works. Our buildings are secure. You must include self-addressed pre-paid stamped packaging for return shipping of unsold work, or the work will not be returned. If you prefer to pick up your work make arrangements with Matt Lamb by emailing him at mlamb@bottleworks.org. If you need to make other arrangements, call 535-2020 to do so by January 12. Any work not picked up and without return shipping will become the property of Bottle Works.
Release: By entering art in this exhibit you agree to allow Bottle Works to use images and your name for promotional and documentation purposes.


---
Small Works Virtual Gallery