Current Exhibits
Forever Color – Heather Davis
Forever Color an exhibition by Heather Davis
The Bottle Works is proud to present Forever Color an exhibition by artist Heather Davis!
Join us from August 20 – October 10 to witness the oil paintings, sculpture, and drawings of one of the areas most passionate and masterful artists, Heather Davis. An artist's reception will be held on Saturday August 29 from 11 AM – 2 PM. Heather will be on hand to discuss her work and give you some personal insight into the experience of emotional and intellectual touching through imagery that motivates her work. Then at 2 PM Heather will share a discussion on the "gift of dyslexia". She is driven to explore the effects that dyslexia has had on her own life and art, and to help us understand the effects on those around us.
Artist Statement
"The experience of emotional and intellectual touching through imagery is the motivation. Reaching into the brain for the actual abstract concepts of visual messaging is the focus. Being able to present extremely well thought out and executed professional quality artwork of value that connects to others with a clear, competent, and passionate language of importance is the goal. The language must be all my own.
A picture may well be worth a thousand words. It is comprehended in the right side of one's brain many times faster than the left side can process words and speech. Human beings have presented their life story in visual forms on varying surfaces all over the world…it matters. I seek to create what I, alone, can create that others cannot or will not commit to the difficult task of executing. Difficulty factor matters to me.
As I mature into this thought process the work is taking on a larger than life feeling. I started with landscapes of historic interest and importance, and then it suddenly became more about the people that created such buildings. So I moved into some situational portraits of area giants at work in their studio environments. I realized I was extremely grateful for these people and their incredible dedication to art and giving back to society.
This thinking pushes the theme of my exploration to the human spirit in general and the amazing things we do for the sake of others. I am pursuing difficult and complicated works that will deal with and express the incredible accomplishments of so many others…they come in all walks of life. Through my search for a complex language and style of my own, I will continue to look out at the world through this lens and hopefully one day make an important and lasting contribution of my own."
Heather Davis
---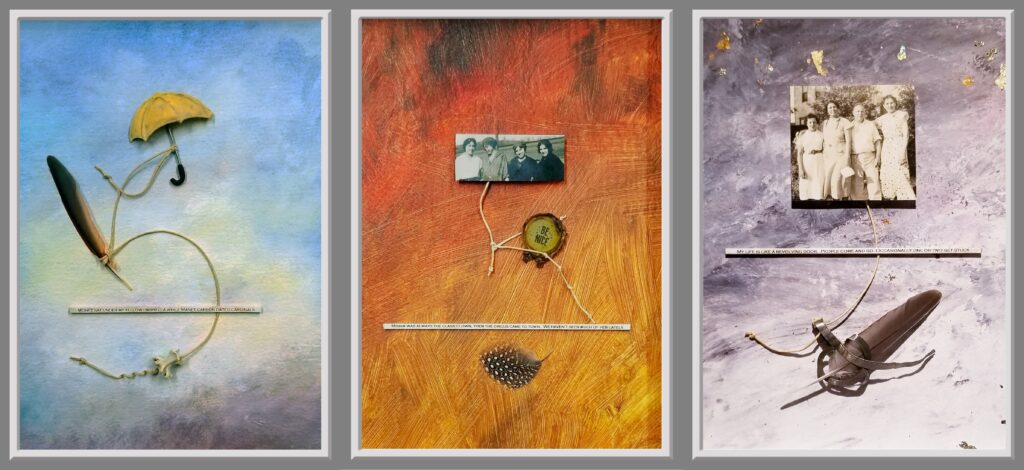 Dichotomy of an Artist – Fred Gilmour
The Bottle Works is proud to present "The Dichotomy of an Artist" by Fred Gilmour!
Join us in the Black Box Theater from August 20 – October 10 for an exhibit of abstractions and realizations from Fred Gilmour. We will hold an artist's reception on August 29 from 11 AM – 2 PM. Fred will be on hand to discuss his work and how it makes you feel. " I can't know when another person looks at the color magenta what it looks like to them. I only know what it looks like to me. I can't know what espresso tastes like to them. I only know what it tastes like to me."
Artist Statement
The Dichotomy of an Artist
Abstractions and Realizations
"I can't know when another person looks at the color magenta what it looks like to them. I only know what it looks like to me. I can't know what espresso tastes like to them. I only know what it tastes like to me.
My job as an artist is to help a viewer see, feel, or experience my art to the best of my ability so that it evokes the same or similar feelings in the viewer as it does in me. Sometimes I am successful; sometimes–according to some–not so much."
This exhibit embodies an artistic struggle between the realistic and the abstract in my current work and my personal nature.
I have been formally trained to interpret real world objects as technically accurate as possible. As an illustrator, there was no room for abstraction or "creative interpretation". Generally, one can master the technical skills necessary to replicate an object or scene on a two-dimensional field relatively easily. Occasionally–and rarely–a fine illustration can be viewed as art.
On the other hand, as a fine artist with both formal art education and significant practical experience, abstraction can push the boundaries of creativity into uncomfortable territory. No longer is it safe to lay down the "technically correct" texture or color. And more often, a piece is almost expected to have an unusualness. For the viewer or consumer, the expectation is to be somehow annoyed, tricked or confronted with some esoteric profundity—an inner exploration of one's deepest, darkest thoughts or feelings as it were.
For me having the viewer appreciate one of my works comes down to the simple reality of how I choose a good bottle of wine. "If you open and drink a particular bottle and you like it…it's a good bottle of wine". When you look at my work, there is no trickery, no profundity. If you like it, then I've done my job. Conversely, if you don't care for it or feel you don't "understand" it, then, I've done my job.
Abstractions: A Thought Collective
A Selection of Assemblages
This series of abstract assemblages is dominated by the commonality of four general elements; feathers, photographs, metallics or organics, and words; all being found objects. Sometimes they are found as a collective, sometimes they have been intentionally assembled.
For me, feathers embody the ethereal; the unobtainable free spirit of flight. The inclusion of actual feathers brings a textural element to the composition. They are also intended to invoke whatever it is they represent to a viewer's mind.
Found photographs capture the mundane, the face of a long departed relative or those with whom we have no recollection. They are random snippets of time, and since they are "found" they may have no relationship to any of the other elements, or, they might.
Metallic castoffs, oxidized survivors of our daily social progress, are gathered from a variety of locations as are the organics; twigs and stems that present interesting textural relief or shapes.
Words and phrases with unusual juxtapositions have been collected from professional journals, papers and other public sources. Individually words can invoke incredible meaning. Collectively, when gathered from a variety of sources, their meaning can summon total confusion. Some words are left to rust and wane, some are used until they no longer serve a function. Some others express humorous or thought-provoking approaches to life's dilemmas. None of the statements are related.
All the elements have been manipulated, modified and massaged. Many are intentionally connected with deliberate bindings and reside on a non-objective abstract background reminiscent of a chaotic flurry of unintentional drug induced energy. I do this art when I want to escape the precision of illustration.
Realizations: Architectural Archaeology
A Pen and Ink Series
This series embodies a collection of pen and ink illustrations focused on the visual preservation of rural architecture. The buildings, with a few exceptions, can be found within the greater Lycoming County (PA) region. They are artistic snapshots of utilitarian structures that have passed into uselessness. These barns and out buildings have successfully evolved from the mundane into the sublime. The works explore the play of light and shadow, stark contrast, and hyper-realistic details that reside within the structures. Purposely editing out much of the surrounding environment focuses visual attention on the subject bringing the viewer simultaneously into and out of the scene. This is what I do when I'm suffering jet lag from a recent flight of fantasy.
Disclaimer: No birds were harmed in the creation of these pieces of art. All feathers were obtained from legal sources.
---
Upcoming Exhibits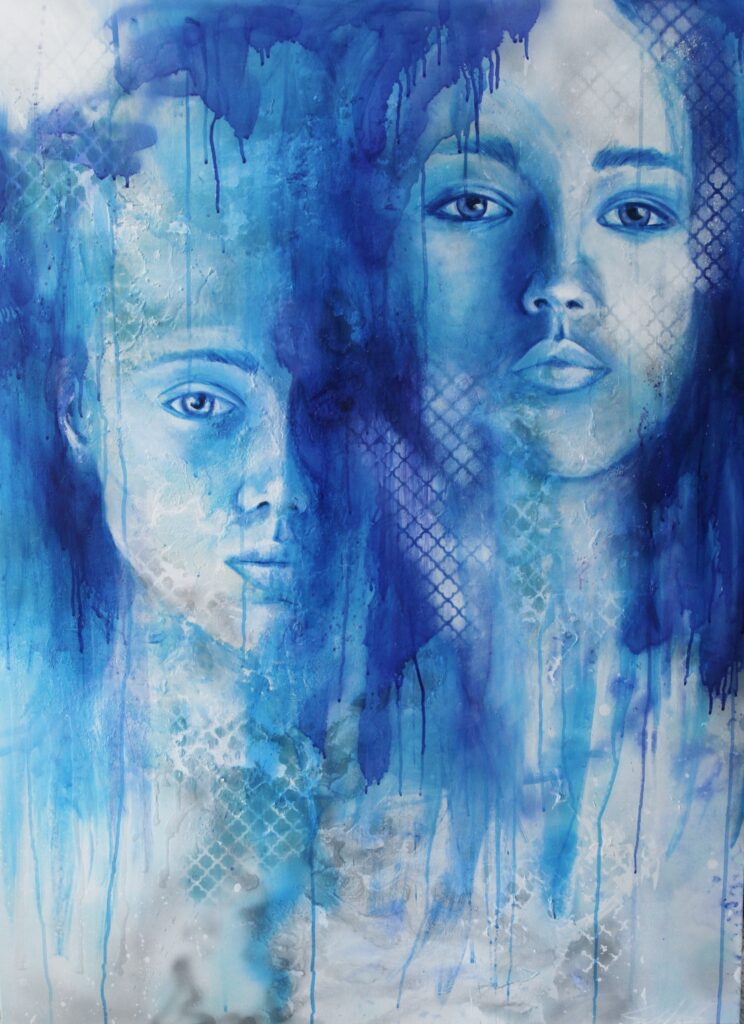 What Now?– Sarah Hunter
The Bottle Works is excited to bring you, What Now? an exhibition of the stunning work of Sarah Hunter. October 22 – Jan 02-2021. Opening reception will be held on Thursday October 22 from 6-9 PM.
Sarah is well known in artistic circles throughout the Pittsburgh area, and her work has been seen at many local galleries throughout Western Pennsylvania. We are excited to bring her body of work to Johnstown.
Artists Statement:
What Now?
A Note from the Artist
What now? This question has been resonating in many of our minds since the spring. However, I think if most of us dig deeper we will find that this question has always been echoing in our minds and hearts. Now it is just presented to us in a different way daily.
The paintings you see before you address this question repeatedly. Many times the creation of these paintings has answered "what now?" with "right now". My work has reminded me to stay in the present and has encouraged me to give you images that bring joy and sorrow, present questions, and evoke memories. I want you to be able to relate to the paintings before you. My hope is that you find your mirror. Whether that mirror reflects the past, present, or future. My intent is for you remember that you are not alone.
My creativity has served me as a means of therapeutic expression. Sometimes it is the best part of my week, other times the worst. This polarization, while it may seem extreme, keeps me balanced in all things in life. It is a constant reminder of the extremes the world offers us. Overall it keeps me grateful.
---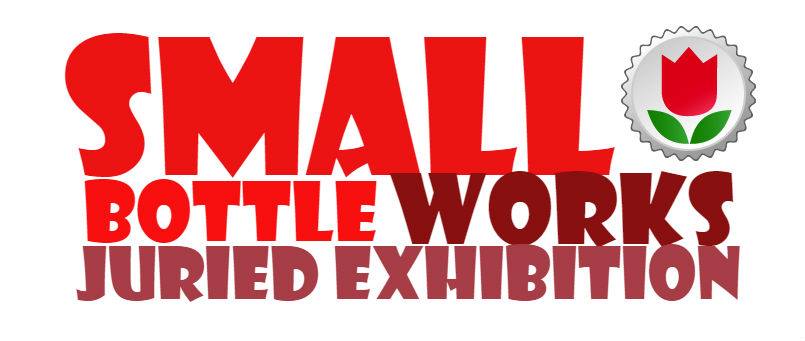 ---
Please note that the Bottle Works engages in photography and recording of programs and events for its own print and online publication/promotional purposes. Staff and volunteers will make every effort to notify members of the public when filming and/or photography is taking place. Please notify a staff member/volunteer if you do not want to be photographed or filmed.